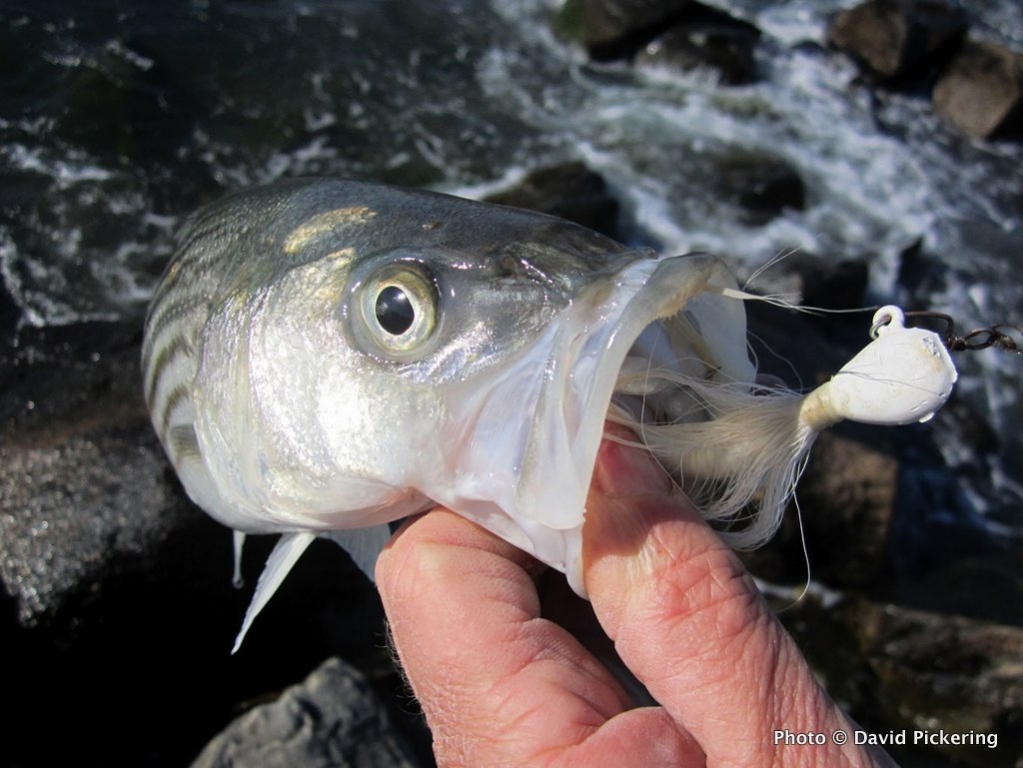 I went to the oceanfront yesterday and fished a popular early season location for schoolies. I was greeted by a wicked southwest wind that was blowing in my face along with a charged-up surf. I started off with the ole reliable Cocahoe and teaser rig. Nothing doing, as I could barely heave the offering in the 25-knot winds.
The problem with a teaser rig is that it gets caught up in the wind and does not cast well in these conditions. So, I took off the teaser rig and went with just the Cocahoe and jig. No hits. Once again, I could barely cast this into the wind as the plastic tends to not cast that well into such a breeze. In addition, the plastic on a jighead does not scratch the bottom in rough conditions as the plastic makes the offering somewhat buoyant.
Meanwhile, a picket fence of over twenty fishermen now took up positions along this location and they were just about all using plastic and catching only a fish here and there. So, not much doing.
At this point, I snapped on a bucktail jig and that did the trick. The bucktail jig casts well into the wind and it digs the bottom, keeping the lure in the zone. My homemade 3/8 oz. flathead jig with a plastic curly tail (3-inch Bass Pro Triple Ripple) nailed twenty schoolies in a couple of hours. I would say those numbers were about as many as the rest of the fishermen caught altogether.
We tend to forget about bucktail jigs in the spring, but they are just as effective as they were twenty-five years ago when there were no plastics around. And, in the right conditions like last night, they were the most effective lures you could use.