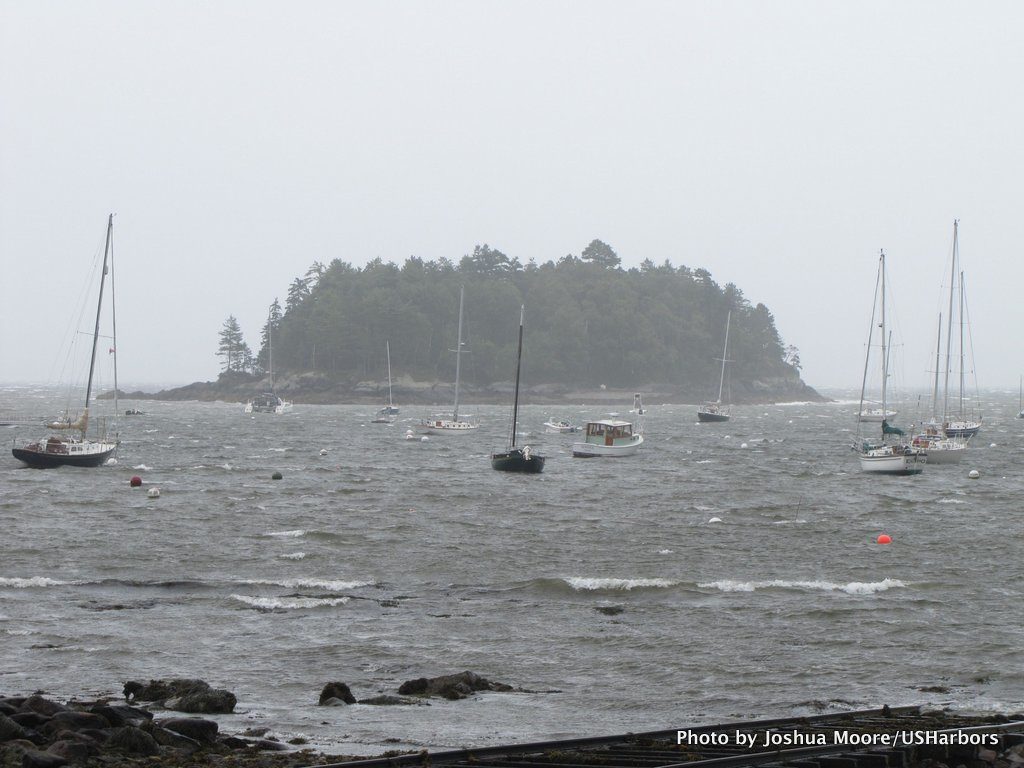 There is little that can be done on board once a Category 2 or above hurricane arrives. Make your preparations, EARLY, and seek shelter on shore. Check your insurance for a named storm clause which may pay, at least partially, for hauling expenses.
But storms less powerful than hurricanes will damage boats up and down the coast each season. (Click here to read about a Northeaster that threatened Christmas one fall.) Know your harbor's protection capability or lack of and establish a storm strength threshold above which you will enact a contingency storm plan for your boat.
Here are four things to do BEFORE a storm is on the horizon:
#1. The most important step (this is more important than ground tackle – we don't have room to cover that here) for an approaching storm is finding the best sheltered option available. If you're away from your home waters, get local knowledge on the best protection and local storm experience. Don't delay seeking shelter, whether in the water or on shore. Haul smaller trailerable boats.
#2. Secure a tested mooring, if possible, or, anchor with care and due diligence for the forecast conditions, leaving space to swing for the projected storm's winds (this is no time to learn how to anchor properly).
#3. Remove windage from the boat, especially roller-furling headsails (a prime cause of boat damage), dodgers, and biminis.
#4. Add chafing gear to mooring pennants, anchor rodes, and dock lines at chock areas.