Exploring the Treasures of Maine's National Park
Posted by Alex Plummer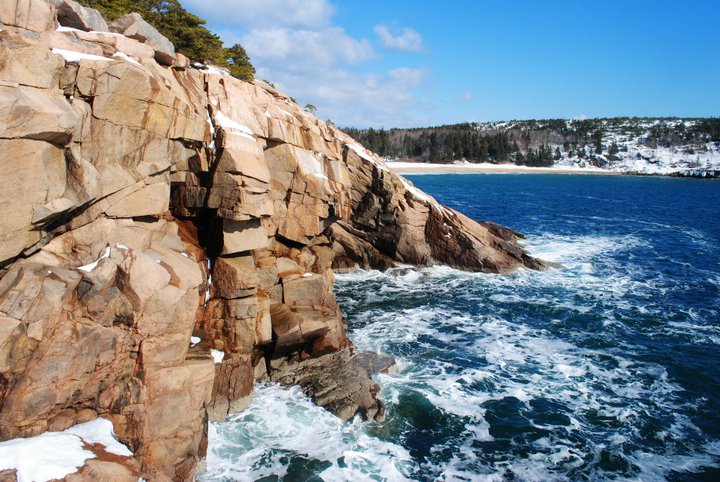 Acadia National Park is considered by many to be the most impressive destination on the coast of Maine. Founded in 1919 as Lafayette National Park and given the official title of Acadia ten years later, the park has long been a mecca for visitors and coastal enthusiasts who come to explore the beautiful mountains, inlets, lakes, and streams that can be found on the three main sections of the park: Mount Desert Island, Isle Au Haut, and the Schoodic Peninsula.
Each section offers a different perspective on the coast. Mount Desert Island, the third largest island on the entire East Coast, holds the majority of Acadia's land, and is by far the most visited section of the park. The Schoodic Peninsula, just up the road from Winter Harbor, affords visitors spectacular views back across Frenchman bay to the peaks of Mount Desert. Schoodic is quiet and is truly a great place to watch the rough waters of the Gulf of Maine slam into the rocky shores off Schoodic Point.
The third, and perhaps wildest section of Acadia, sits on the southern shores of Isle Au Haut, that gorgeous little island on the eastern edge of Penobscot Bay. Here you may find yourself alone, with a whole national park to explore. Isle Au Haut's trails are tough, and its shoreline very rugged. This is a wild island, a place where the hands of nature are free to work without much outside interference.
Wherever you find yourself in Acadia National Park, you are sure to find a heavenly slice of coastal Maine. Acadia is a place that should be treasured and cared for, just like it has been for the past ninety years. It is one of the reasons I choose to live on the coast of Maine, and I am sure I am not the only one who feels that way!