Friendly Faces Make for Great Regattas
Posted by US Harbors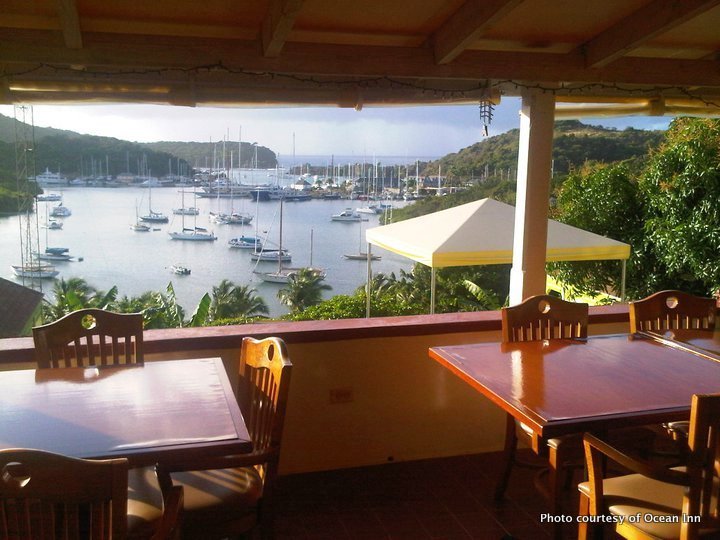 It can be all too easy at the many fantastic regattas happening around the country and even the world to focus solely on the wind shifts and current rips and to overlook the incredible people who exist behind the scenes and never get mentioned in the race report. While participating in the Antigua Classic Yacht Regatta, we've been fortunate enough to get to know one such person.
Robert Potter's family never intended to be hoteliers. They had a nice home that overlooked Antigua's English Harbour, and they were content to enjoy the Caribbean breezes and views on their own. But when someone knocked on Eustace Potter's door and asked if he could spend the night, the Antiguan couldn't turn him away. The man stayed, as did the many others who followed.
The Ocean Inn's eleven rooms, each with their own distinct Antiguan flair and matching view, became a sought-after, low-key retreat on the Caribbean island, which twenty-five years ago began seeing a fleet of classic yachts gather for some racing each April. Even as the island and the Ocean Inn grew in popularity, Eustace Potter kept things simple, as evidenced by the "Tree Bar" he built for his guests — a self-serve, self-pay refreshment station that is a delightful reminder of how the simple way is usually the best way.
Robert, like his father, didn't intend to follow in the family business, but when Eustace died a few years ago, the younger Potter took over and soon found his calling in the hospitality business. He's since upgraded the Ocean Inn to make it a top-notch destination, but without losing the charm with which his father infused the property. From the wooden deck surrounding the pool and its view of the yachts in the harbor to the short walk up to the covered breakfast lounge (and yes, the Tree Bar, too), the Ocean Inn is the kind of hidden delight that is too often overlooked, whether you're a top-tier yacht crew or a family looking for a mid-winter escape.
A spot like this comes with one caveat: Make sure your return ticket is in order before you arrive, since otherwise you might find yourself staying an extra week or six!
For more information about the Ocean Inn, click here.