Making, and Savoring, Memories of Mosquito Harbor
Posted by Alex Plummer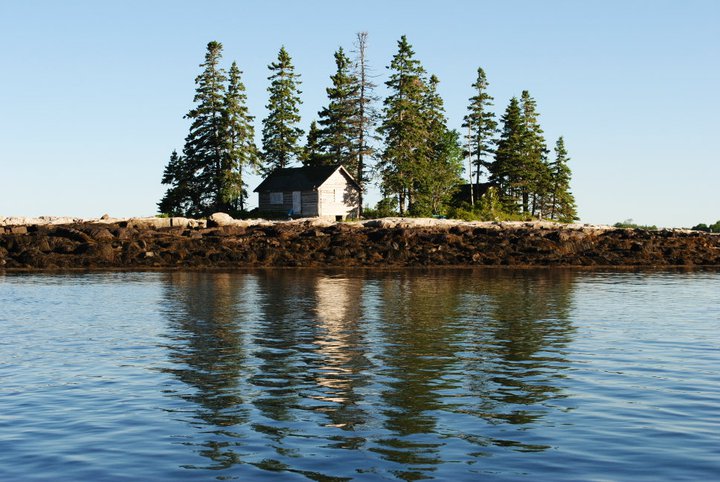 Anyone who chooses to live on the coast and loves every day of it, as I do, can remember the place where they first fell under the spell of saltwater. It could have been a beach you went to, a town you rented a house in, or a vacation that turned into love at first sight.
My family has an old summerhouse in Martinsville, the tiny village wedged between Port Clyde and Tenants Harbor, on the St. George peninsula. Martinsville surrounds Mosquito Harbor, a lovely little inlet that is protected to the south by Mosquito Island and, in the inner harbor, tiny Stevens Island. Most sailors know the area as the western entrance to Penobscot Bay.
It is here that I fell under the spell of the coast. As a child, I would spend countless hours exploring, walking, running, and playing on the sands of Crescent and Pebble Beach. That intoxicating smell of the ocean and the spruce trees would sweep over me and my mind would immediately be at ease.
I once sailed out to Mosquito Island with a neighbor in his dinghy, which had been converted to a sailboat for the summer. The late June days when the fog would blanket the peninsula and the water would be caked in a swirling and soupy mist. Those breezy August days, where the sky stretches on forever, and the sunset is required viewing. I have spent every summer of my life on these familiar shores, a true blessing if there ever was one!
When I moved to Maine to live here year-round, I spent my first eight months in the summerhouse, which included a harsh introduction to the frozen realities of a Maine winter. I woke up some days in late December to a temperature outside that would hold steady at 15 below zero. A few months later I moved to Camden, where I live now, but I spend as much time as I can down on Mosquito Harbor. I shoot down the winding roads of Route 131 and slip down to Pebble beach, to watch a sunset or to see the moon rise over Mosquito Island. This place is why I live on the coast of Maine.
Is there a particular place that you can trace your coastal roots back to? A place that started your love for the ocean? Join me on USHarbors and tell me (and others) about it!