Solo, Nonstop Around the Americas — and Home
Posted by US Harbors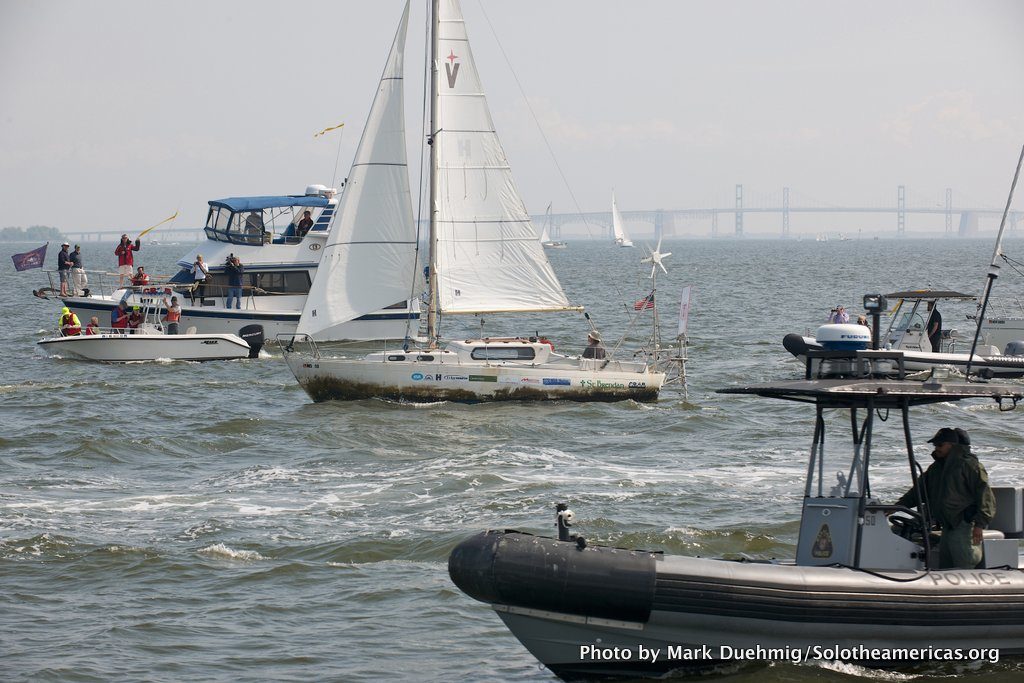 Matt Rutherford, the bold young sailor who we covered a few weeks ago as he headed into the final leg of a remarkable odyssey around the Americas, has successfully returned home to Annapolis. Rutherford crossed the finish line at the Chesapeake Bay Bridge Tunnel at 10:48 ET on Wednesday, April 18, completing a circumnavigation of North and South America without stopping or setting foot on land.
Rutherford cast off from Annapolis in June 2011 and, single-handed, sailed thru the ice of the Northwest Passage, the perils of the Bering Sea, the length of the Pacific, around Cape Horn and back home to Annapolis — 27,077 miles in all. He did the remarkable journey on his 27′ Albin Vega sloop, demonstrating that such expeditions do not belong exclusively to sponsored, heavily funded teams. Perhaps most importantly, he did it all to raise funds and awareness for Chesapeake Region Accessible Boating, an Annapolis-based nonprofit dedicated to making the thrill of sailing a reality for physically and/or developmentally-challenged individuals and for those individuals whose financial circumstances preclude their participation in recreation on the waters of Chesapeake Bay.
To donate to Chesapeake Region Accessible Boating, click here.
To read Matt Rutherford's blog, click here.
To read the Washington Post coverage of Rutherford's homecoming, click here