Striper Fishing Has Arrived on the New England Shore
Posted by David Pickering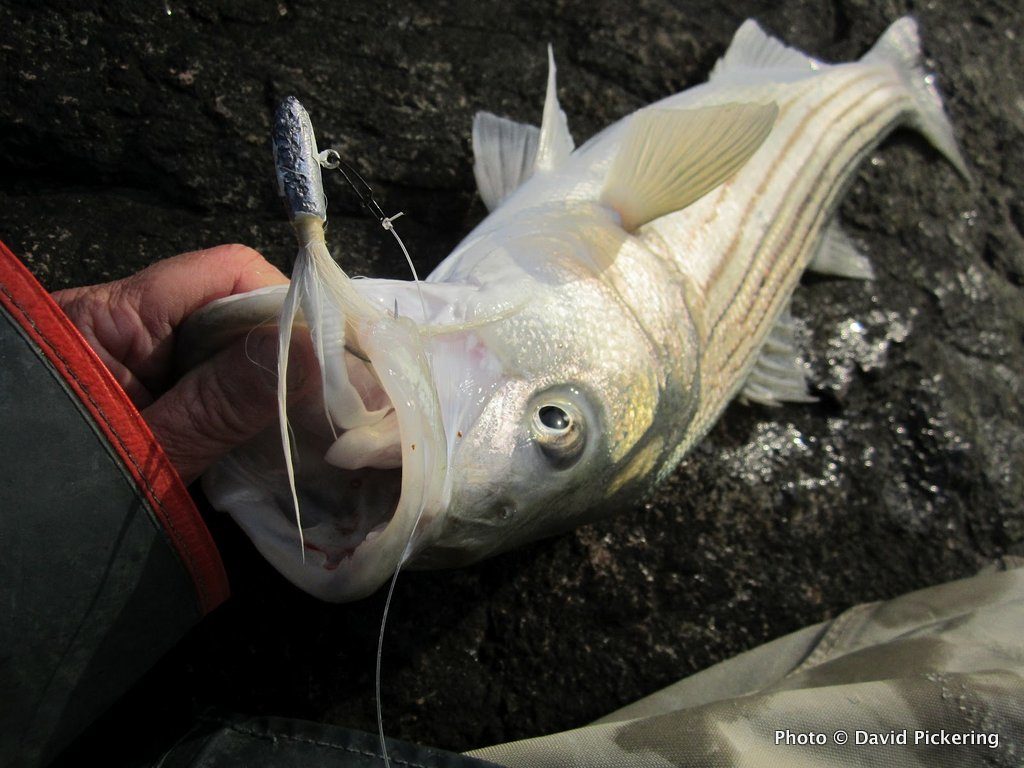 Over the past two days, I have been fishing for stripers at the ocean and had some great success. On Monday, I was there four and a half hours and landed nine fish. But the big news is that I had one fish that was a near-keeper that I landed on a bucktail jig. I also saw other near keepers taken. It is obvious that larger fish are starting to mix in with the small schoolies that have dominated the scene recently. I have also heard reliable reports of several keepers taken in the last week.
On Tuesday, I fished upper Narragansett Bay from shore and had nine schoolies in ten minutes! In total, I landed twenty-two schoolies, all decent fish that ran from 16 to 24 inches, far bigger on average than I have seen along the oceanfront. They were all caught on albino Zoom flukes mounted on a lightweight jighead. At the same time I was getting them in the upper Bay, a friend of mine was fishing a mid-bay location and he reports seeing schoolies landed there in the evening.
Clearly, the stripers are all over the Bay right now. It is just a matter of moving around, doing a lot of casting and finding the good numbers of fish. Spring fishing along the oceanfront is now in full swing!