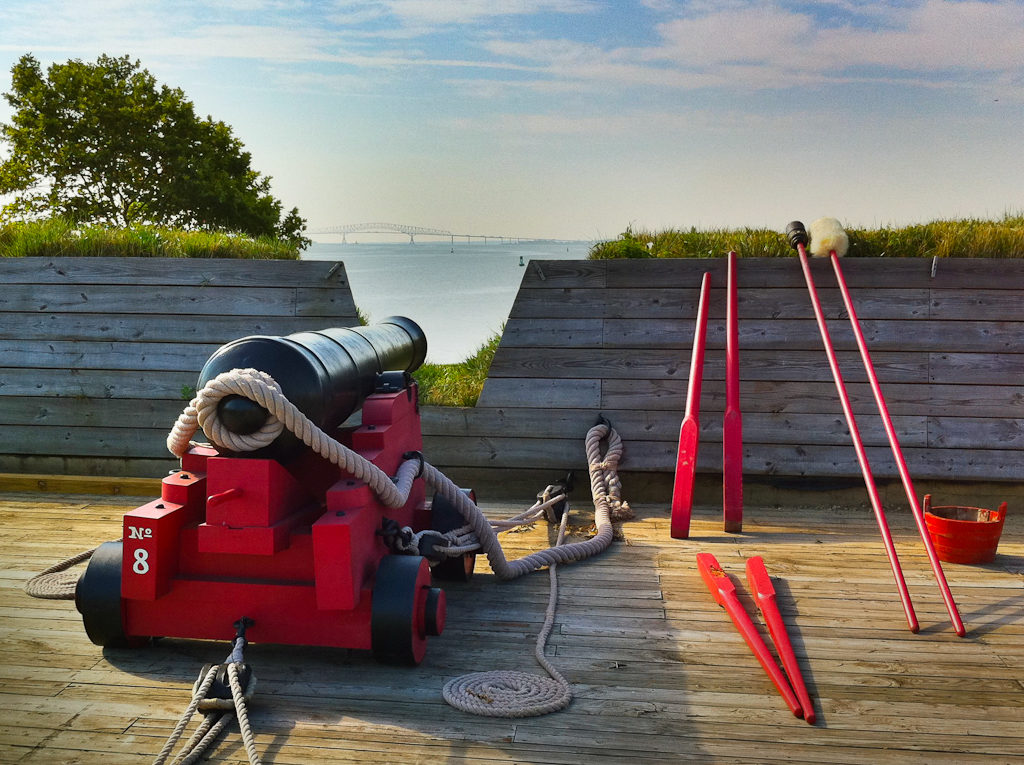 The participating vessels of Operation Sail are arriving in the Chesapeake Bay on June 13, 2012, to help celebrate the bicentennial of the creation of our national anthem, The Star-Spangled Banner. This song was, of course, written during the War of 1812 by Francis Scott Key as he observed the night bombardment of Baltimore by the British fleet on September 13, 1814. Most people don't realize that Maryland shouldered much of the burden of the War of 1812 and that the Chesapeake Bay was central to much of the fighting during the conflict.
Visitors interested in exploring further afield from Baltimore's Inner Harbor will find that Fort McHenry continues the War of 1812 theme. The Fort can be accessed by car, taxi, and water taxi – though there isn't a great abundance of parking available at the fort itself. Anticipating a huge surge of interest in the bicentennial events, the National Park Service tore down the old antiquated visitor's center and constructed a new one last year, complete with a spectacular museum and multi-media presentation that has to be seen to be truly appreciated.
When one actually sees how tiny Fort McHenry is, and how effective the defenders were at keeping the British at bay, it really hammers home how heartfelt the lyrics of The Star-Spangled Banner were at the time and how much was riding on the outcome.
For a list of events, details, directions, and hotel reservations related to Operation Sail 2012 in Baltimore, click here.
For details and directions to Fort McHenry, click here.
To find additional information about War of 1812 Bicentennial events within Maryland, click here.