Island Institute's Rob Snyder on "Becoming Fishermen in an Era of Depletion"
Posted by Wayne Barber Barber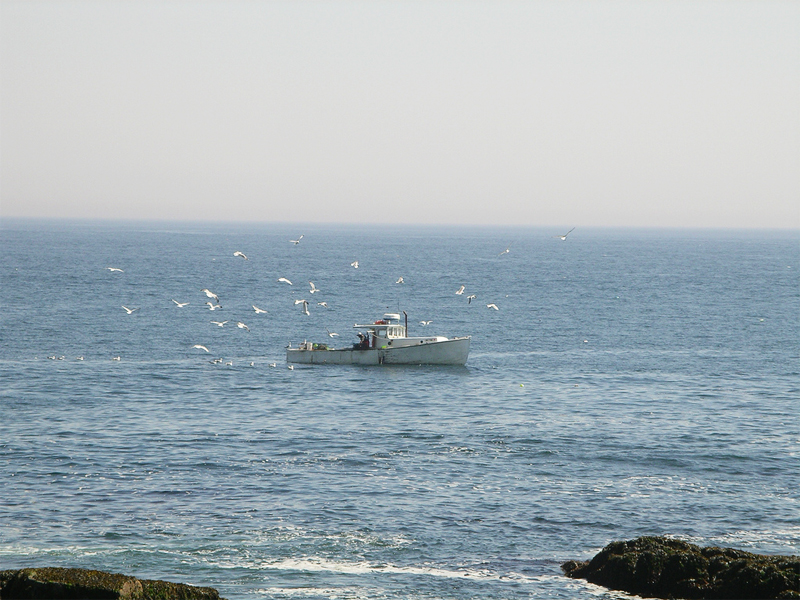 BAR HARBOR, ME—Rob Snyder, executive vice president of the Island Institute presents a talk on fisheries for College of the Atlantic's Human Ecology Forum. The talk, "Becoming Fishermen in an Era of Depletion: Stories from the recent privatization of the northeastern United States groundfish fishery," will be on Wednesday, April 16 at 4 p.m. in the college's McCormick Lecture Hall.
Snyder's work at the Island Institute is to connect with island and remote coastal leaders to identify innovative approaches to community sustainability. He also works with the institute's energy, fisheries,
education, community service, publications, and economic development staff to structure responses to challenges faced by these communities. A cultural anthropologist, Snyder has researched informal science education, science technology and society, and the cultural politics of natural resource management in Maine; the Rocky Mountain states; Quepos, Costa Rica; and Yunnan, China. For more information on the talk by Rob Snyder on Becoming Fishermen in an Era of Depletion, on Wednesday, May 16 at 4:10 p.m. in McCormick Lecture Hall, contact John Visvader at [email protected] or 207-288-5015.
College of the Atlantic was founded in 1969 on the premise that education should go beyond understanding the world as it is, to enabling students to actively shape its future. A leader in experiential education and environmental stewardship, COA has pioneered a distinctive interdisciplinary approach to learning—human ecology—that develops the kinds of creative thinkers and doers needed by all sectors of society in addressing the compelling and growing needs of our world. For more, visit www.coa.edu.