Research Season Begins on Maine's Islands
Posted by Max Dex Dex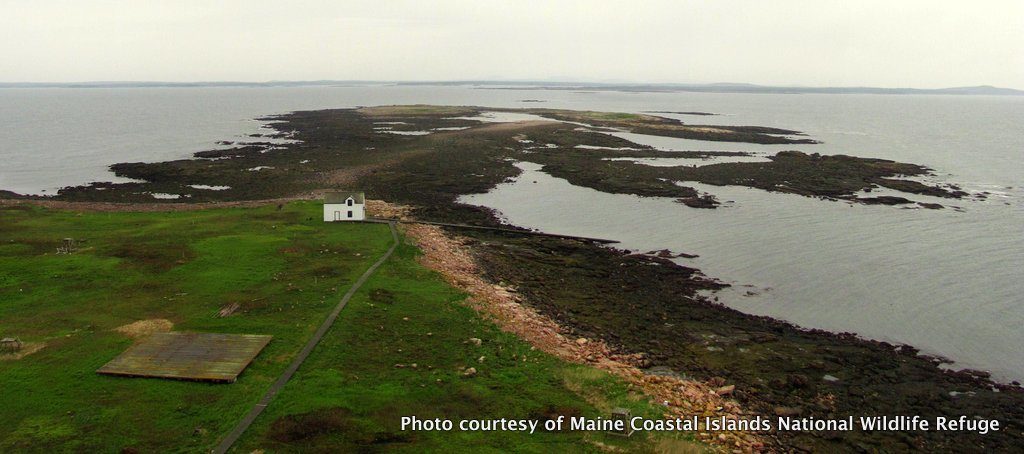 On Petit Manan Island, the savannah sparrows are singing, the violets are flowering, the seabirds are arriving… and we are fully adorned in layers of long johns, fleece, wool, and winter hats. The temperatures are significantly cooler out here than on the main land, but that hasn't deterred the birds!
Recently we counted 78 puffins on the island and in the surrounding waters. We have also seen razorbills, black guillemots, and common eiders in the water. Many of the puffins have already established burrows along the rocky perimeter. When we arrived on the island we set up our puffin observation blind so that we can easily monitor them without disturbing their activities.
Some of our seabird residents have not established territories on the island yet, such as the terns, guillemots and laughing gulls — although we briefly heard and saw common terns yesterday! For the first week or two that we are on Petit Manan our primary task will be making sure that the island is safe and predator-free for the nesting seabirds. We've already seen ravens, herring, and great black-backed gulls, peregrine falcons, and bald eagles, all of which pose threats to the resident seabirds.
We will keep you posted as more birds arrive and another exciting season gets underway!
— Christa & Jordan