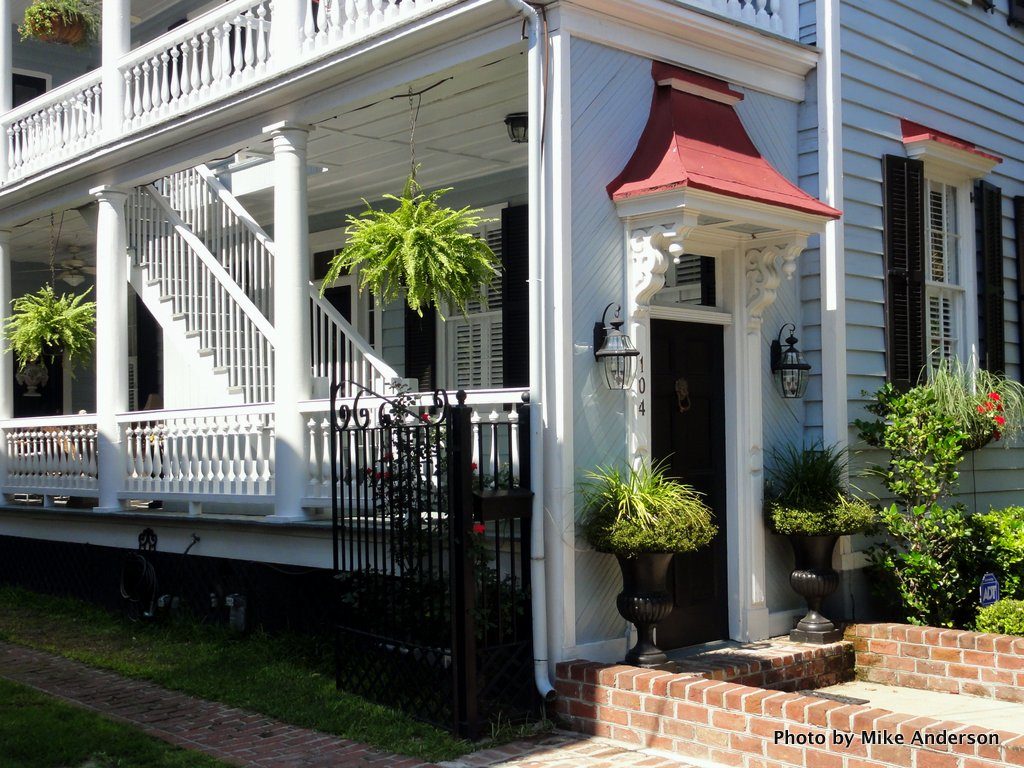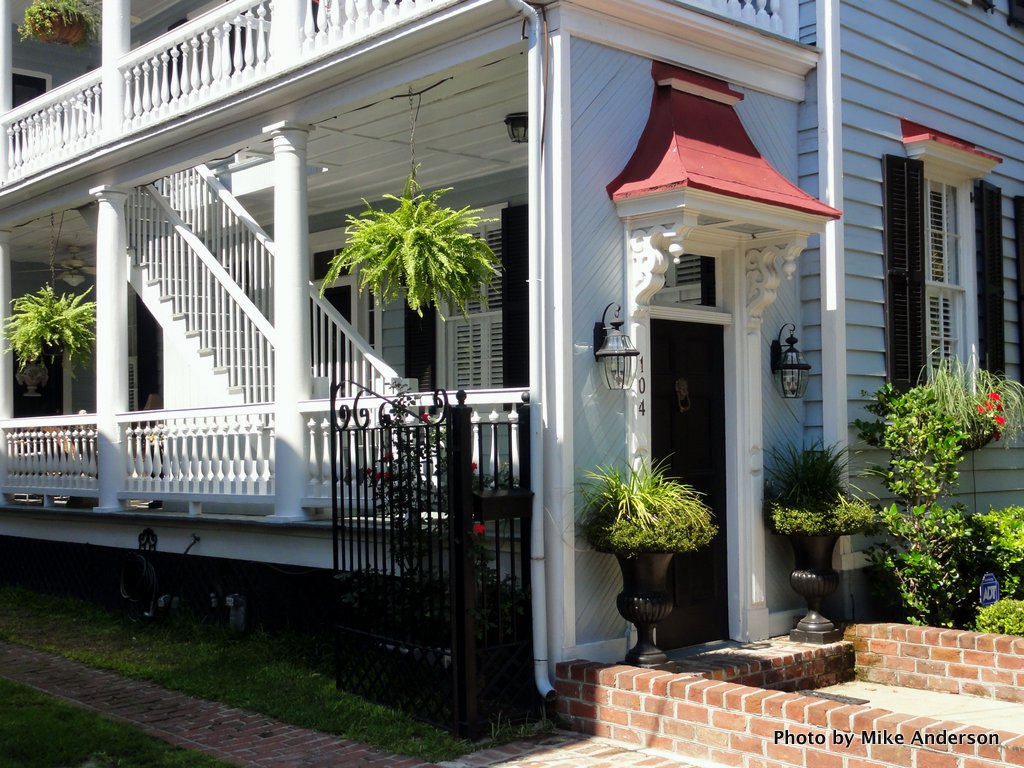 Residents of Charleston are quick to tell you it's the place where the Ashley and Cooper Rivers join to form the Atlantic Ocean. This confluence has created a peninsula rich in history, gracious in style, and welcoming to those visiting by water. While the cruise ship visitor will land on the Cooper River side the yachtsman will be on the Ashley River side, most likely at the massive Megadock also known as Charleston City Marina. Although the walk is an easy one, the marina runs a complimentary bus to the downtown area.
Once a popular summer resort for wealthy plantation owners looking for cool ocean breezes the waterfront along Broad Street soon filled with stately homes. In fact, "south of Broad" became synonymous with social status. Today those mansions still line the shore and Broad Street has become home to the many art galleries of the city. From Broad it's a short walk to the slave market, a marketplace with stalls offering crafts from the area. (It's called the slave market because this was where slaves could earn money by selling their own produce or crafts.) The traditional hand-made Gullah basket is still a prized souvenir offered at the slave market.
Oak trees shade the site on the waterfront where cadets from Charleston's military academy, The Citadel, manned the guns which bombarded Fort Sumter. It is hard to believe this peaceful spot was the ignition point of the Civil War.
No guide is needed to find good seafood in this city, however, the restaurant most convenient to cruisers at the City Marina is The Variety Store. From a comfortable booth in this upstairs dining room it's easy to slip back a hundred years or so and imagine the warehouses filled with rice, indigo, and cotton. There's too much to enjoy for a short visit.