Maine's Newest Boatyard Buzzes With Activity
Posted by US Harbors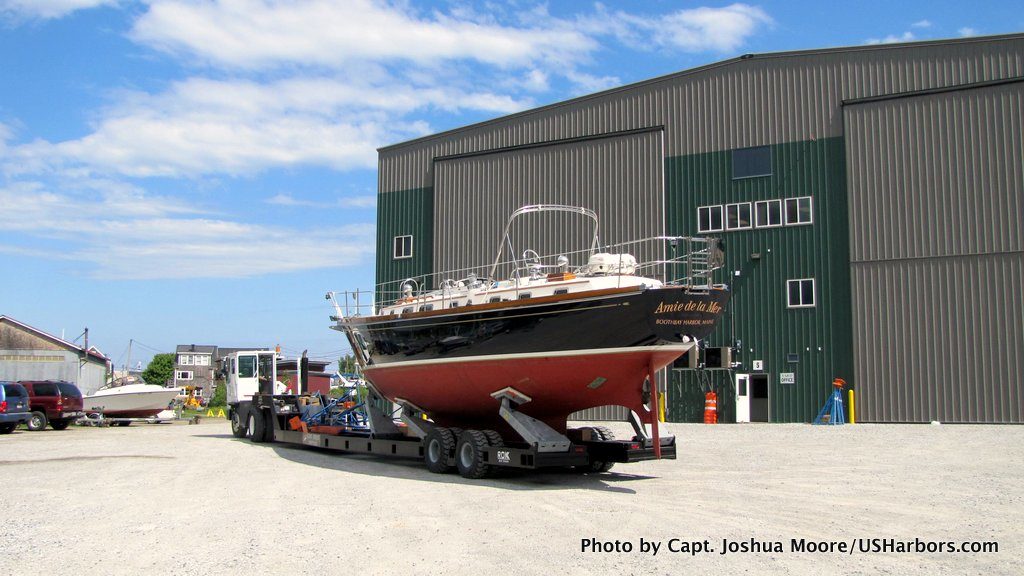 As the new kid on the boatbuilding and yacht-service block in Maine, Front Street Shipyard might be expected to take it easy during its first year of operation. Drop by the brand-new yard at the head of Penobscot Bay, however, and you'll quickly see that already Front Street has become a major destination for boat owners looking to give their yachts a little TLC.
The docks are practically full with boats being commissioned and either sent on their way or tied up for a summer of daysailing from Belfast. Cavernous Building No. 5 is chock-a-block with yachts undergoing everything from a quick paint job to a full systems refit. Dominating all the projects, though, is the mighty Stoneface, a 106′ Burger power yacht that is seeing a comprehensive refit that includes a new interior, new engines, and full systems upgrade. A new building that will house the yard's transient services, including showers, laundry, and a lounge, is being erected and finished off. In the yards outside, boat owners and yard crews are painting, rigging, and preparing the dozens of boats that called Belfast home this past winter.
Here are a few shots from a recent stroll around the yard with JB Turner, Front Street Shipyard's president. If this is what the yard looks like after only half a year in business, we can only imagine how it'll look in 2013!