Meet the Next Generation of Volvo Ocean Racer
Posted by Boat Jones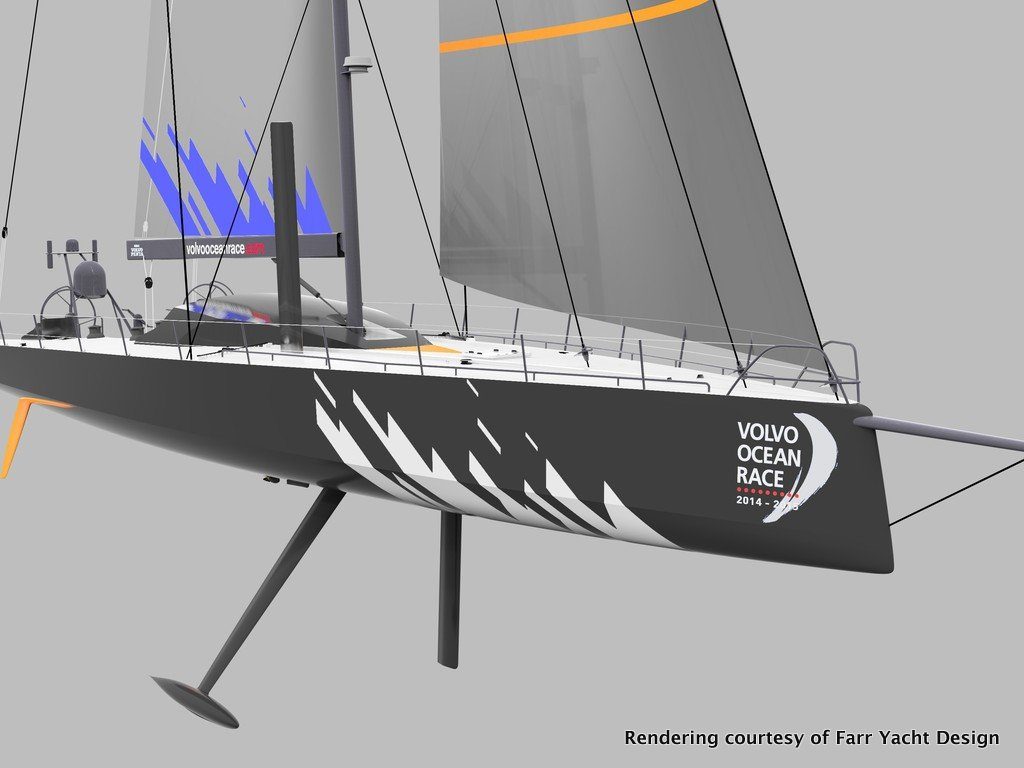 There will, no doubt, be plenty of criticism about the Volvo Ocean Race's decision to go with Bruce Farr as the sole designer of the next generation of Volvo Ocean Race boat — it's indeed curious that the two boats currently at the top of the standings are both Juan Kouyoumdjian designs — but there's no denying that the new generation of ocean racer announced June 28 will be impressive nonetheless. By changing the race to a one-design rather than the so-called "box rule" that allowed some differences between the yachts, the Volvo Ocean Race has succeeded in leveling the playing field for round-the-world contenders. (It's also lowered the financial barrier to entry in the race.) The official announcement perhaps stumbled in its statement that this new breed will be "almost as fast" as the existing models, but I have to wonder if crews will manage to find a way to push the VOR65 to incredible new speeds.
The dust has a long way to go before it settles on this design, but from what I see — I want one.
For full specs on the new Volvo Ocean Race design, click here.