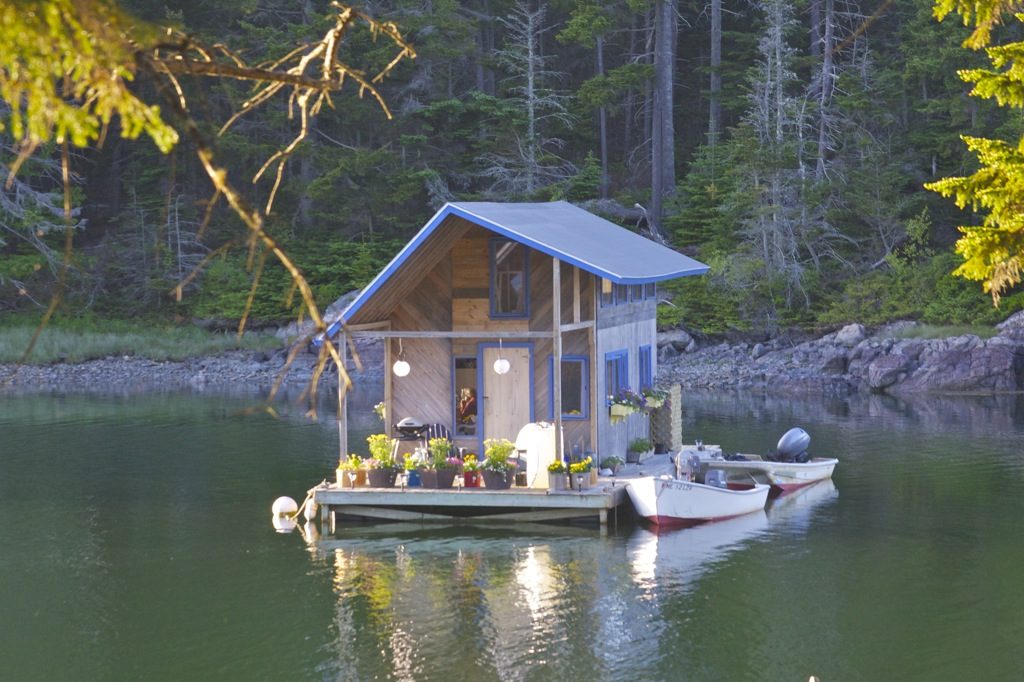 Perry Creek is a favorite anchorage of ours. As we rounded the little island off Hopkins Point leading into the creek this year, I was more than a little surprised to see a houseboat moored far inside the slender anchorage.
Perry Creek is unique in many ways. It's a popular stop and, for that reason, has a large number of what I've heard referred to as "destination moorings". Destination moorings are placed by boat owners in some anchorages for their occasional use. The difference between these destination/storm moorings and those most of us use in our home harbors is that many of these moorings are set in areas where no harbor regulations exist.
While these destination moorings in Perry Creek use prime anchoring area, they're often used by visiting boats overnighting. This seems to work in Perry Creek — at least for now. More boats can swing inside the anchorage than would be able to at anchor. I recognize several local boats' names on the moorings and I don't hesitate picking one up for an overnight.
There are risks to borrowing moorings. You don't know what's down there and the owner could show up (in which case, I'll move). But I think it's a fair trade to get some use from this tackle as long as it has prevented me from a useful anchoring area, which we all own.
Despite a renewed interest on the coast in houseboats, I don't expect them to become regular harbor fixtures, at least not in places like Perry Creek, where the surrounding shoreline is private property except for the portion preserved by the Vinalhaven Land Trust. They'll surely have to be movable seasonal craft (thanks to our challenging winters), whether under their own power or on a tow.
We slid by the empty quiet houseboat. It's a pretty sight with vibrant flowers growing from pots. It's has a pleasing Huck Finn sort of architecture. It's efficient with roof fed cisterns, an outdoor shower with on-demand water heater. The decks are small porches giving good outdoor space on bow and stern.
Later at dusk, a woman approached in a small skiff and tied up to the floating dock which is the houseboat's foundation. She watered flowers, tidied things up, abd then relaxed quietly in the afternoon sun in a lawn chair. A small black and white dog roamed the decks.
The houseboat was very quiet. It ran no generators, unlike the ones I've heard on several occasions from large boats in the creek. In a few hours, I was feeling the same wonderful quiet and remoteness Perry Creek always delivers to many of us sharing its unique beauty for an overnight. I was relieved.
I'll admit that I was a little struck by the first sighting of the houseboat way up Perry Creek last weekend. I had the same feeling the first time I saw the three Fox Island Wind Power turbines as I rounded Hopkins Point just a few years ago. But I'm a big fan of the turbines' function, and now I personally see a pleasing form on the skyline.
It will take some time to see how this and other houseboats function in our harbors — and their effect on boaters like myself — before I really know if I like what I see.