Enjoying Sweet Breezes on Swans Island
Posted by Alex Plummer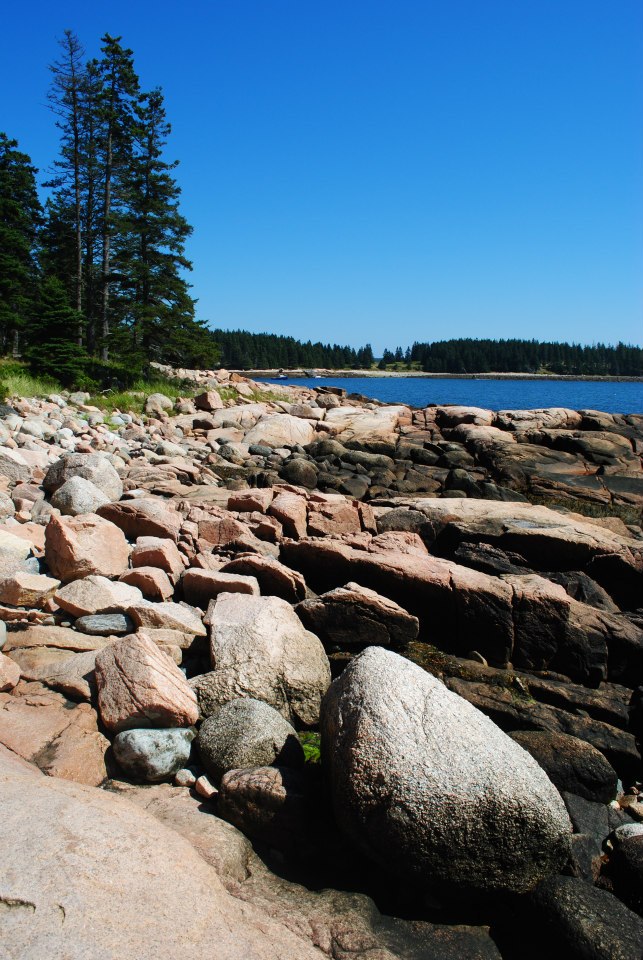 When I first travelled to Swans Island a few years back, I had the great fortune of discovering a truly stunning sand beach on the western side of the island. The beach and its surrounding shores, sitting under the splendid September sun at the end of a long and winding dirt road on Irish Point, have never left my mind.
I went back to Irish Point this past week, along with three college friends. We swam, we slept, and we scurried around, our minds at ease, and our skin covered in sand. Nobody wanted to leave, let alone take the ferry back to Bass Harbor.
The beach is part of the Rockefeller estate and is open to walkers and leashed pets. It can be accessed by a small driveway on the Fine Sand Beach road, right up the hill from Carrying Place Cove. The sand is smooth and white, and the surrounding rocks are geologically fascinating. They are smooth at certain points but rugged at others, and they possess a certain pinkish color to them that seems to light up in the afternoon sun.
The clear waters of Toothacher Bay are refreshing to swim in. I spent a good hour in the water, where the pointed firs towered in the distance and the August breeze swept across the surface, creating the perfect little whitecaps. On the ferry ride back, we caught up to the schooner Isaac Evans, which was cruising across Blue Hill Bay, tacking towards the peaks of Mount Desert Island.
I went to bed that night dreaming about the beach, much as I have for the past three years. It was a grand way to drift off to sleep, as swirling sea breezes and white sandy shores danced through my head.