Albacore Insanity as Blitz Hits Narragansett Shore
Posted by David Pickering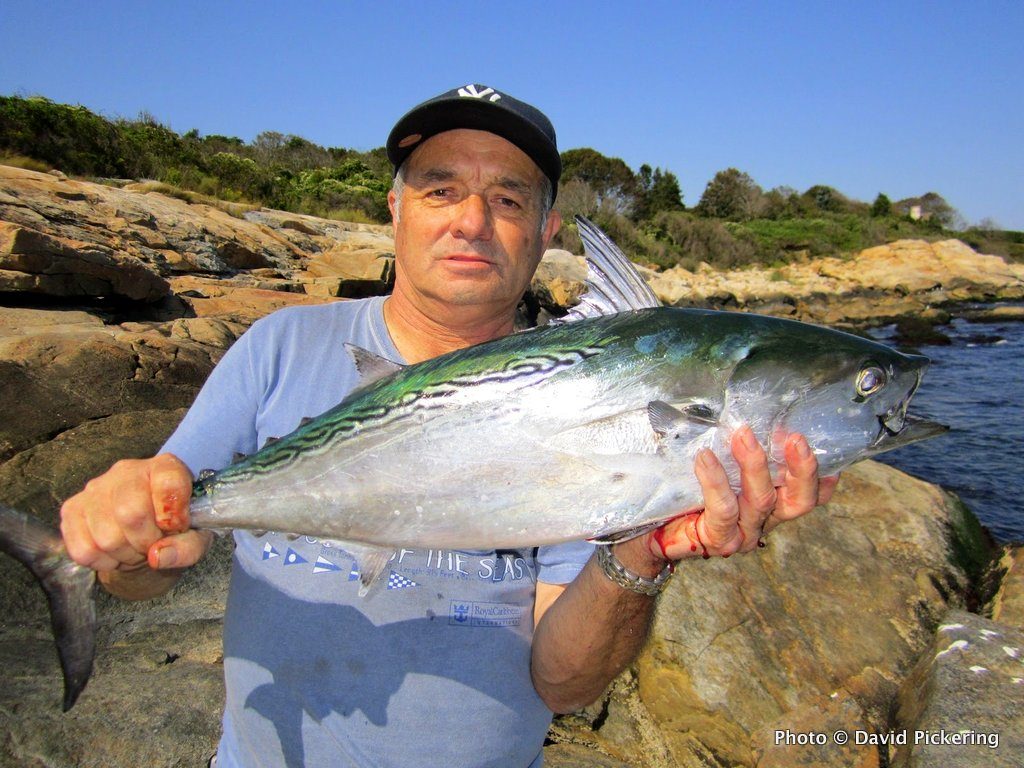 Call it insanity. I went down to Gansett to meet my sons for a day of shore fishing thinking a couple of bluefish would be great on this beautiful summer day. Instead, we hit the jackpot as an all-day blitz of albies and blues lit up the shoreline for miles.
The action was nonstop from morning till night. Between Ben, my friend Dennis, and myself we landed well in excess of fifty false albacore along with at least another 70-80 bluefish. My son, Jon, who joined us much later in the day, added an albie, a ton of bluefish, and a good-size keeper bass. Ben's friend, Justin, landed his first albies along with a bunch of bluefish. It was one of the biggest shore hits I have seen in a long time and it was the biggest shore hit for albies I have ever experienced.
Once again, massive schools of bay anchovies, bait about an inch long, attracted all kinds of fish right along the shoreline. At times the bait schools looked like a brown moving area of water the size of a school gym, and school after school of bait just kept moving along the shore with albies in hot pursuit. My guess is that shore fishermen were outfishing the boating guys because the fish were so close to the shore.
The hot ticket today was a float with either a Deceiver fly or a Zoom fluke at the end of the mono coming off the float. It far out-fished anything else. The Deadly Dick, touted in reports as the ultimate lure for albies, can't compare to the effectiveness of the float and fluke or fly.
Bluefish in the 2-5 lb. range were also on the rampage all day and would often tear through the schools of bait along with the albies. They would hit anything as they were super aggressive.
The fantastic fishing just seems to have no end. I'm betting this week has been the best EVER along the Rhode Island shoreline for false albacore. Let's hope the good times keep rolling!