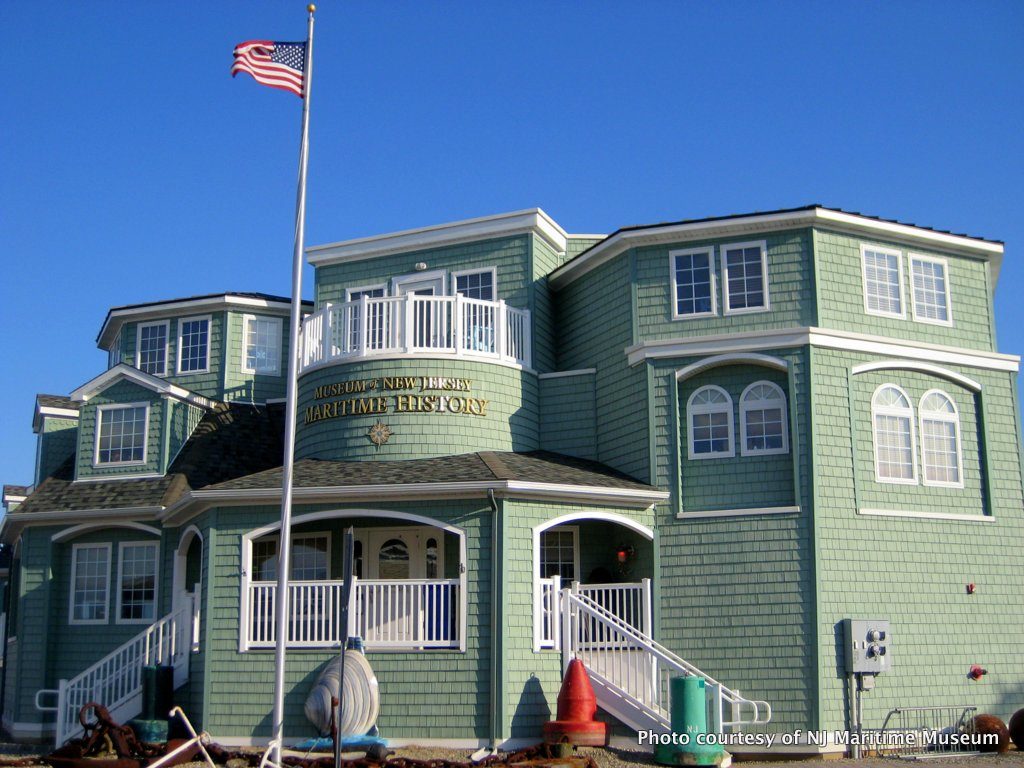 Labor Day is behind us. Summer crowds are thinning out, but boat traffic southward and fishing is heating up. A good place in New Jersey to stop at is Beach Haven, a small town near the southern end of Long Beach Island. Here you'll find two excellent marinas within walking distance of stores (many with excellent fall discounts), a first-rate maritime museum, and the popular Surflight Theatre (609-492-9477).
Morrison's Marina (609-492-2150) and pet friendly Beach Haven Yacht Club Marina (609-492-9101) are just five miles from Little Egg Inlet. Beach Haven was founded by Archelaus Pharo, a Quaker from Tuckerton who laid out blocks and encouraged a summer community of wealthy hunters, fishermen, and sailors.
"Cottages" were built, and a group of boat captains and other service-oriented families started a year-round community in the 1880s. Today Beach Haven's historic district is the crown jewel of over 300 homes. Started nine years ago under the leadership of Jeanette Lloyd, there is pride of ownership on the ocean side of the center of town that extends past architecture into landscaping and community involvement.
The New Jersey Maritime Museum (528 Dock Road, 609-492-0202) is only six summers old but has been honored twice by New Jersey Magazine as NJ's best and most popular museum. With two floors of exhibits, the world's largest collection of memorabilia from the ill-fated 1930s cruise ship Morro Castle (for the full story, read Inferno at Sea, published less than two months ago and available online from NJ Maritime Museum, down-the-shore.com, and Amazon.com), and thousands of pictures of NJ shipwrecks, the museum is extremely popular with all ages.
New Jersey is referred to as "The Graveyard of the Atlantic," a phrase backed up by over 7,200 catalogued wreck files at the maritime museum. Genealogists, researchers, and curious visitors pore through information. Endless notebooks, put together over the years by industrious volunteers, enthrall visitors with topics about the maritime history of the Jersey Shore.
The NJ Maritime Museum is unique, with no admission fee, though donations are extremely welcome at this non-profit. Exhibits are professional and change frequently. Programs are presented monthly.
The NJ Maritime Museum is supposedly open Fridays, Saturdays, and Sundays from 10 a.m. – 5 p.m. from September 2012 – June 2013, but a phone call usually arouses exuberant founders and officers Deborah Whitcraft, Jim Vogel, and Bob Yates. They will welcome you almost any day, any time. Just mention that a happy volunteer said to call!