C.W. Hood Yachts Returns from Annapolis Boat Show
Posted by CW Hood Yachts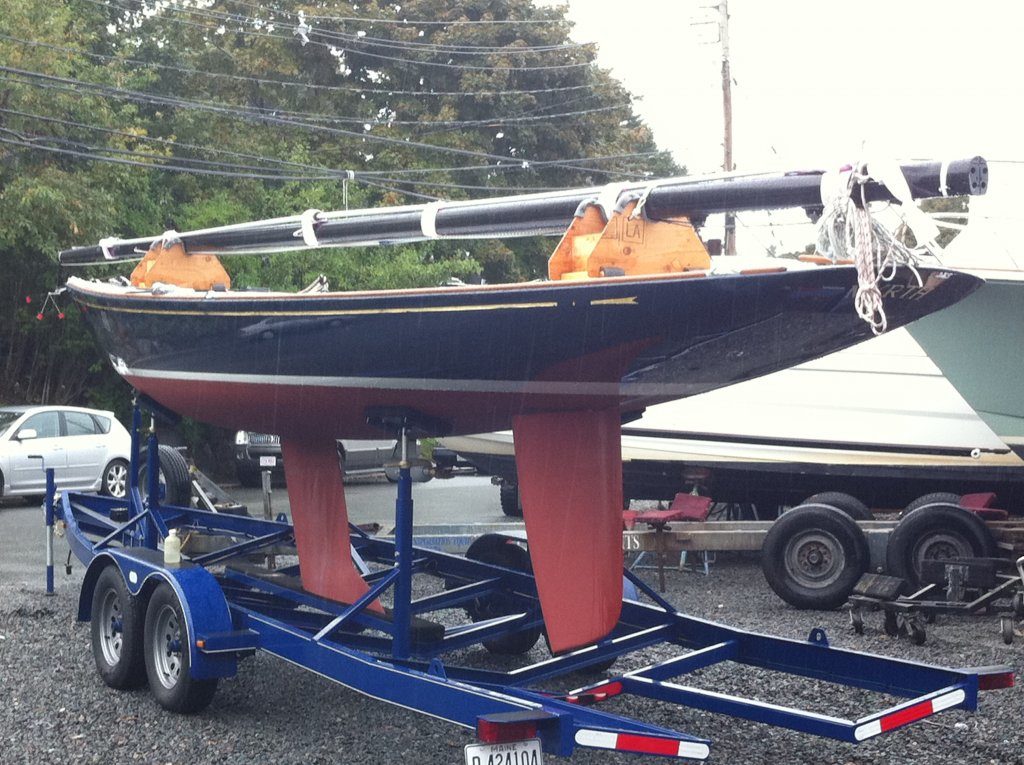 C.W. Hood Yachts owner Chris Hood returned to Marblehead this week from the Annapolis Boat Show after a successful and unique five days on Dock D.
The Annapolis Sailboat Show is one of the high points of the Chesapeake Bay sailing season and is one of the largest boat shows in the nation. This is the 43rd year for the Sailboat Show, which draws more than 50,000 spectators from around the world. This year's show was the largest since 2007.
What was so unique about this event for Chris Hood and the crew is that when you bring a group of keen sailors from Marblehead to Annapolis in October, it is difficult to keep them tied to the dock, especially in a beautiful harbor city like Annapolis with its great fall sailing conditions.
Going sailing on the C.W. Hood 32 daysailer is always a pleasure, and no one knows that better than the folks who build them! So, when Chris Hood and the crew let go of the lines on Dock D and set sail around Annapolis each day during the boat show, they were able to provide interested customers with a unique "test drive" experience.
"It is amazing how complicated it often is to go sailing at a sailboat show," Hood said. "It is very difficult to get people out on boats. Although it is not necessarily the standard practice to go sailing at a boat show, we appreciated the opportunity we had to take interested people out for a memorable sail. We had a great time offering demonstrations to people. When I think about all the boat shows that I have been to, this was one of the few times I have ever seen anyone using and demonstrating a boat."
Additionally, according to the National Marine Manufacturers Association, boating participation has been on the rise. In the United States, there were about 214,000 sailboats sold last year, a 0.8 percent increase over 2010. C.W. Hood definitely gave boaters a chance to participate in their own unique way with its award winning C.W. Hood 32 daysailer – which won both Sail Magazine's Daysailer of the Year in 2011 and Sailing World Magazine's 2011 Boat of the Year.
The crew also had some fun each morning before the show started. While the morning commuters were waiting for the old Spa Creek bridge to close, they stood and watched Myrth doing a nice tack back and forth. Chris says that he and the team would later sail past the Chart House restaurant to the enjoyment of the diners there.
Their location at Dock D was also terrific.
"From the dock of the show we had a whole command of the harbor," said Chris. "As we sailed around there were people in small power boats and kayaks following us around the harbor and taking pictures. It was a great experience."