Chasing Autumn Leaves on North Haven Island
Posted by Alex Plummer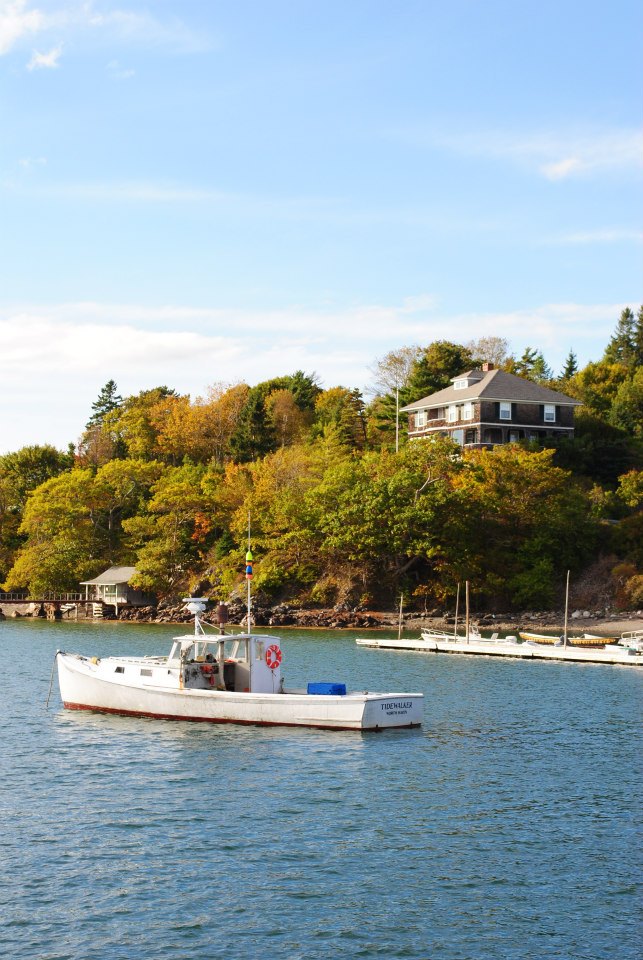 North Haven is an island of incredible beauty, a place where time slows and the hustle and bustle of the world seems oh-so far away.
While beautiful to visit in the height of summer, when graceful sloops slide down the Fox Island Thorofare and elegant yachts anchor in Pulpit Harbor, North Haven suits me in the fall. Autumn colors begin to show along the winding roads of town, fishing boats dominate the waters once again, and the solitude of the off season envelops the surrounding landscape.
I hiked around North Haven Island yesterday, charting a course east to Mullen Head, west to Pulpit, and south back to town. The day was typical of October on the Maine coast in that it was sunny and brisk to start, cloudy in the middle of the day, and warmer in the afternoon. The day finished with a glorious mix of sun and clouds which lit up Penobscot Bay and led to a brilliant sunset over the Camden Hills.
I took South Shore Road to Mullen Head, where I wandered the rocky shoreline and took in the stunning views across east Penobscot Bay to Deer Isle, Eagle Island, Marsh Cove, and Isle Au Haut. I walked back toward Pulpit Harbor before catching a ride in the back of a local truck the rest of the way.
The cold wind hit my face as we cruised past North Haven Grocery and down the hill toward Pulpit. The view as you cross the small bridge never gets old! It was quiet in the harbor, with just a few sailboats left at their moorings. Gray skies began to roll in overhead and the temperature dropped back down into the low 50s.
My faithful Nikon at the ready, I roamed the shores of this venerable port, which minus the summer sailboats and schooners looked a little naked this time of year. I made my way back to town, where I ate a quick lunch at Coopers Landing and spent my remaining time chatting up some locals at J.O Brown & Son.
I met a wonderful black lab down at the boatyard who sauntered around before finding a spot in the sun to rest his bones. He let out a big sigh, tucked his tail in, and fell asleep under the warming rays of the sun. This dog exemplified the term "island time," and truth be told, I was ready to ditch my ferry ticket and lay down right beside him! Cooler heads prevailed however, and I made it back to Camden just in time for dinner.