Enjoying October's Brilliance in Port Clyde
Posted by Alex Plummer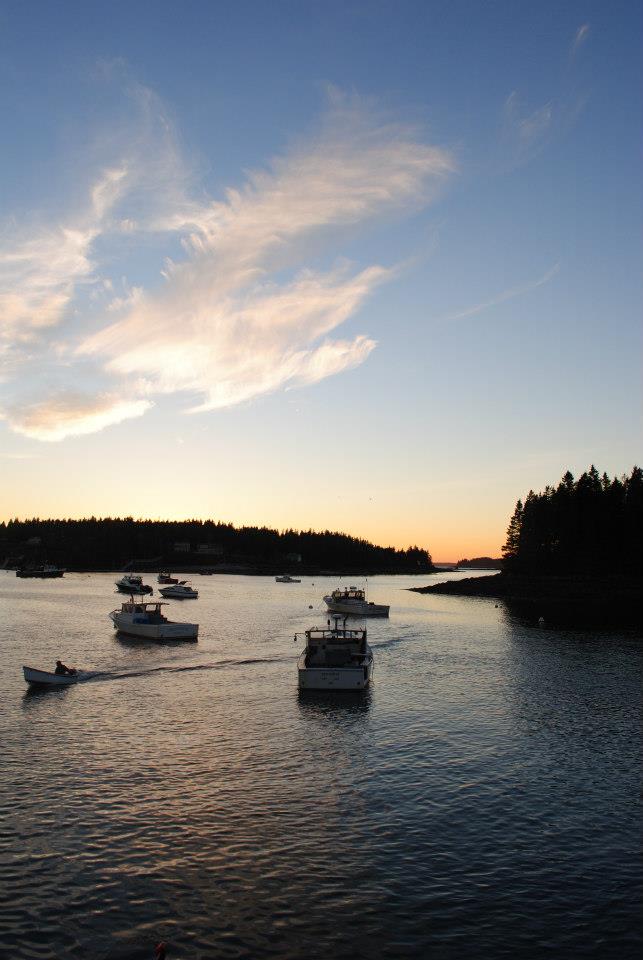 How lucky I am to live on the coast of Maine! To be able to watch the sun set over the balsam firs in Port Clyde harbor on a cool October afternoon is a privilege that I most certainly do not take for granted.
Fall is a fickle time of year 'round these parts, and one must enjoy the brilliant moments of warm sunshine as much as they can for the driving rain and cold winds of November are soon to follow. With the tide at its lowest point, I was able to walk through the mud almost out to the edge of the old wooden docks that line the end of Co-Op road. I watched as lobster boats of all shapes and sizes pulled into to unload the days catch, their tired occupants relaying the news of the day to the other boats in line.
This is the time of year when fisherman make the majority of their money, and that means long days and constant work. I know many of these hardy fisherman personally, and I tip my cap to them whenever I get the chance. It is a tough existence, but it is an existence nonetheless.
They slowly stroll off their boats, coolers and layers in hand, looking ready for a big supper and an early bedtime. It is quite the contrast to watch the amazingly quiet and serene movements of nature unfold around such rugged and hard working individuals. It is a clear example of the give and take of the natural world, and it illustrates what a truly beautiful place the coast of Maine is. While so many toil in such crowded and loud environments, this rare breed of fishermen hone their skills on such a vast and unspoiled corner of the ocean, where the cool winds of fall sweep across the landscape and the sun gently comes to rest beneath the towering and proud pine trees of Port Clyde.