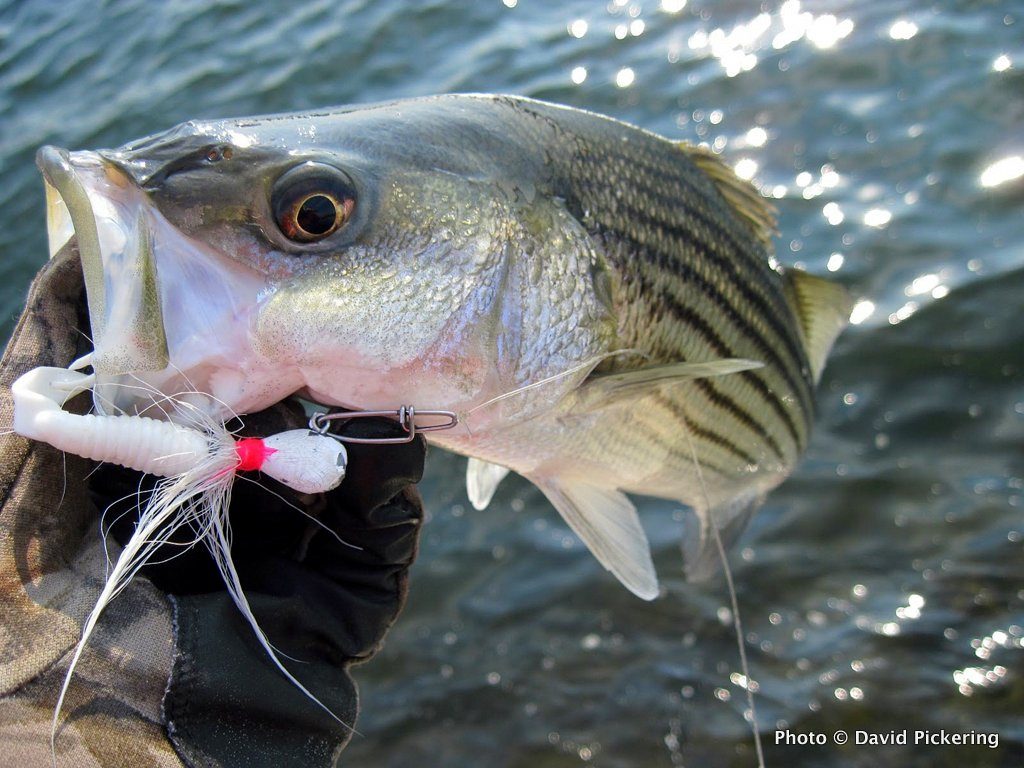 I have been out fishing a lot recently and have noticed a quite change in what is going on. Schoolies and small blues are now dominating the Rhode Island fishing scene from shore and seem to be in tight pockets where there is bait. The large schools of bay anchovies that were everywhere a few weeks ago seem to be gone. There are now small pods of them here and there that are still attracting these good numbers of schoolies and blues.
The numbers of false albacore have fallen off big time. I have seen a few individual fish breaking way out, but there have been no numbers in recent days along the Narragansett shoreline and no fish caught from shore to my knowledge. Traditionally, albies tend to leave in mid- to late-October. The larger stripers are also not around like they were a couple of weeks ago. In the last three days of fishing I have landed exactly eighty-seven stripers but only one fish was a keeper and that good-size fish was a loner mixed in with a pile of schoolies. My son Ben, who has been hammering keepers this fall, has landed forty stripers in the last two outings and not one fish was a keeper. Note that both of us have been fishing some very high percentage "big fish" spots and putting in some time after dark. Still, it's almost all schoolies.
My son Matt and I hit the south shore on October 8 and we found small schools of marauding bluefish moving up and down the beaches. We landed about a dozen fish on bucktail jigs. Many of the reports are also reporting schools of blues in the 2-5 lb. range along the south shore beaches. Without the big bait (herring or menhaden) it is unlikely we will see an abundance of big bass or large bluefish. Herring traditionally migrate along the south shore in early to mid November. Large menhaden and peanut bunker are have been in short supply in recent years.
When the fishing changes like this, I ALWAYS have a back-up plan just in case my spots are not producing. I like to hit an area in which I can fish several locations, ideally hitting each spot on the prime tide for that spot. As many of you know, I like to fish the Narragansett area a lot at this time of year. The spots there are so close together that I can hit many locations in a few hours of fishing. I never remain in one spot if the fish are not there. Usually half an hour of casting will tell me if anything is around. In addition to hitting many spots in an area, I also have a completely different game plan in my mind if the area is not producing.
On October 14, for example, Gansett was dead — no birds, no bait, no fish. I tried multiple locations and was able to catch just two schoolies in some white water. These were the only fish I saw caught in the Gansett area in five hours. Time for Plan B. I decided to completely ditch Gansett and head for the Bay on my way home. Good move since I ended up catching seventeen schoolies in a couple of hours there. I can't tell you how many times Plan B has delivered fish for me this fall.
So, my advice to novice striper fishermen is to have a plan before you head out, plan to hit multiple spots in a certain area, and have a back-up plan in a completely different area if things don't work out. You'll probably burn some gas, but it more than likely will lead to fish.