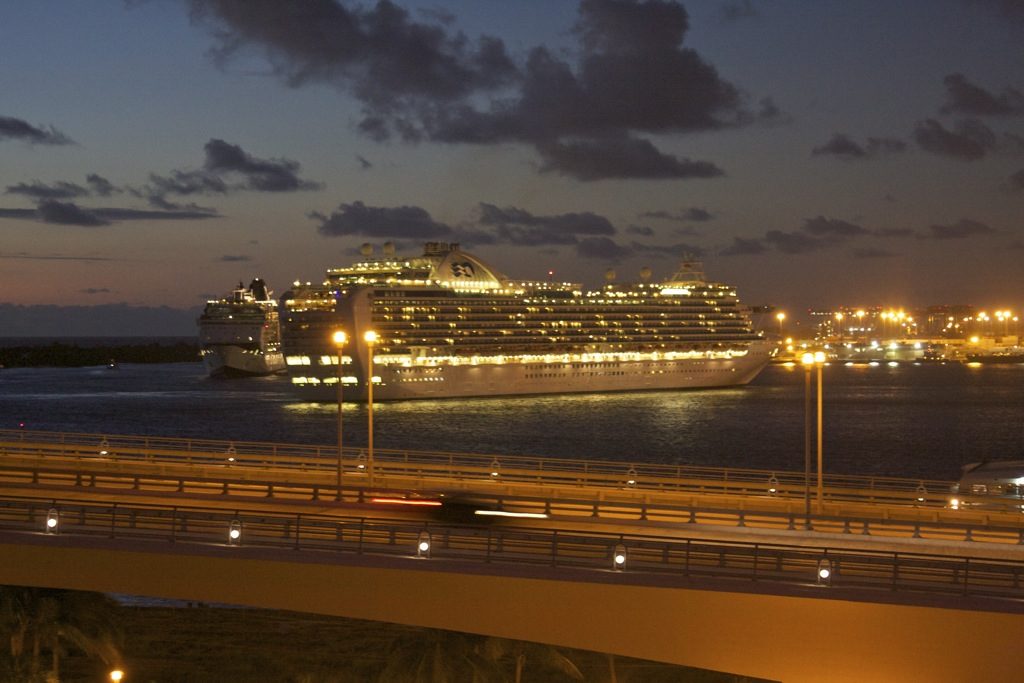 We flew from our home in Maine down to Fort Lauderdale recently to greet a ship.
"Have we ever been to Fort Lauderdale?" we both wondered. Don't think so. Anytime we've sailed down the coast on our boat in the past, we sailed outside between northern and southern Florida, skipping most of the coast to avoid the many bridges on the ICW.
That's too bad. Port Everglades is quite an interesting harbor as well as a gateway to a labyrinth of canals (click the Map button above to see them all). As a global port of entry, the big harbor buzzes with activity. From our little hotel balcony, we watched cruise ships and tankers longer than the entire downtown of Camden, Maine, enter and dock all day and night, one right after another. This harbor never sleeps. Fascinating!
All the while, local boats and the occasional cruiser, both power and sail, entered the canal system through the lift bridge that opened on the half hour.
On the streets, you really need a car to get around. On the other hand, with the endless connected canals, a boat would be very handy in Fort Lauderdale. Next time…