Jersey Shore Showing Signs of Coming Back to Life
Posted by Gretchen Coyle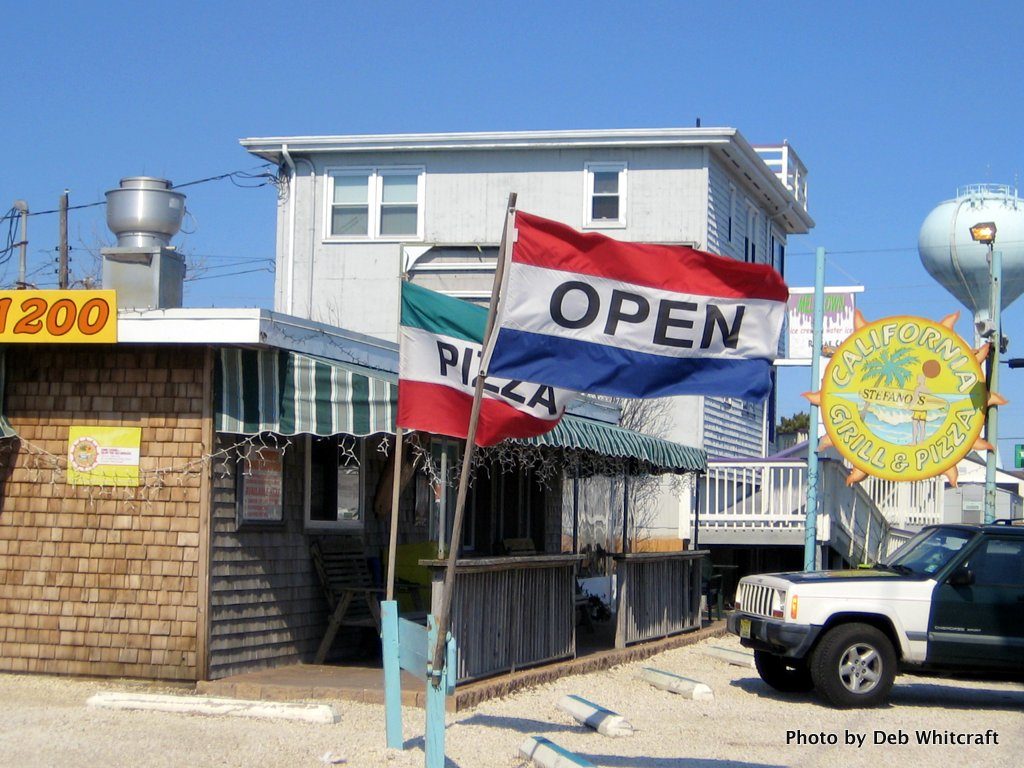 The New Jersey Shore will be "open" for the Summer of 2013. Most businesses are under restoration, some opening even sooner for visitors. Superstorm Sandy did not destroy the whole Jersey Coast. A billboard in Atlantic City after the storm read, "Nice Try Sandy, We're Jersey Strong!"
Yes, many people have lost their homes, businesses are destroyed, insurance response is abominable, landmarks are gone forever, and federal/state/local building regulations are confusing if not impossible to adhere to. But hey, with a kick-ass governor like ours, and many people depending on tourists coming "Down the Shore," how can we not re-build and go forward?
Jersey Shore is more than real estate — it is a mindset ingrained in the smallest child as he or she takes that first bite of sand or gets knocked over by a wave. It is fishing, sailing, visiting museums, buying fudge and salt water taffy, bars and restaurants, tradition, friends, and families. Generations of families whose summers would not be complete without visits to the shore.
Take Ocean County for instance:
Jane and Steve DePietro own four restaurants on Long Beach Island. All were under 3–5 feet of water. Within three weeks, California Grill was open with a very limited menu, providing coffee, soup, and microwaved items for locals, disaster relief experts, and contractors who had to go 15 miles for food, a bank, pharmacy, and building supplies. It quickly expanded its menu as the local water was deemed safe to cook with. Blue Water Café is open for the season, offering their usual excellent seafood and delights. Stefano's and Dockside Diner will be open in the upcoming weeks.
Nardi's Tavern has opened: the muck shoveled out, floors cleaned, drywall replaced, bands lined up for the upcoming months, and patrons ready to pack the popular nightspot that was just rebuilt a few years ago when a new owner took over.
The Shops at Sink 'r Swim, three blocks of retail stores and restaurants, are showing signs of life with interiors completely rebuilt, a few new and exciting tenants emerging along with old favorites.
Deb Whitcraft, founder and president of the New Jersey Maritime Museum in Beach Haven, is heartened by the number of museum visitors and program attendance. "Jersey Shore people have great determination," she says. "They want their lives back to normal as soon as possible."
The Seaside Bridge is open to regular traffic, a sure sign of summer amusements being rebuilt and visitors ready for an active season. Route 35 is passable, if not a completely smooth surface. Houses are being worked on nonstop, as are businesses. Marina owners deserve special kudos for their efforts in taking care of their properties in addition to all boats stored at their facilities. Boat US responded quickly, moving boats and assessing damage.
The popular Crabs Claw Restaurant and Inn on Grand Central Avenue, Route 35, Lavalette, is once again open seven days a week. Under their crab claw logo is a reminder: "Restore the Shore." (Also one for a St. Patrick's Day Party.)
Barnegat Bay, all 32 miles of it, is to be combed and sifted by the AshBrit Company for Sandy's leftovers by July 4th. At least this is the word…
Boaters take notice, this is huge.
Positive things are happening at the Jersey Shore. See you this summer!