Museum Quality: Preservation of a Classic Herreshoff
Posted by Doughdish LLC
Doughdish, LLC, is proud to announce, in partnership with the Herreshoff Marine Museum and Ballentine's Boat Shop, the start of a new project. Bulldog, No. 991, is a Herreshoff 12½ built in 1925 in Bristol, Rhode Island. She was delivered to J. Herbert Brown as one of six boats in the Larchmont Class. In 1978, Bulldog, now Heffalump, was donated to the Herreshoff Marine Museum and placed on display as the representative of the Herreshoff 12. Over her long life, Bulldog has been altered and updated by previous owners and these changes no longer reflect the originality of the design as built.
Doughdish, LLC, is working to preserve Bulldog without losing the rich history in her patina. This will be a new and exciting challenge. Normally, a restoration would address every area of concern, both structural and cosmetic, with the end goal of sailing once again. But, because this particular 12 will remain on permanent display as an example of the class, the work being done is only to return Bulldog to the museum as an authentic representation of a 12½ from the period. The careful attention being paid will preserve the scars and imperfections that only decades of time on the water can create. Once the past modifications are corrected or removed, she will be able to display original framework and craftsmanship from the floor of the Herreshoff Manufacturing Company.
As the work progresses, Doughdish will document the project's milestones and post photos, videos and descriptions on our website and our Facebook page.
Click here to check out our Bulldog photo album for more information and photos of her progress!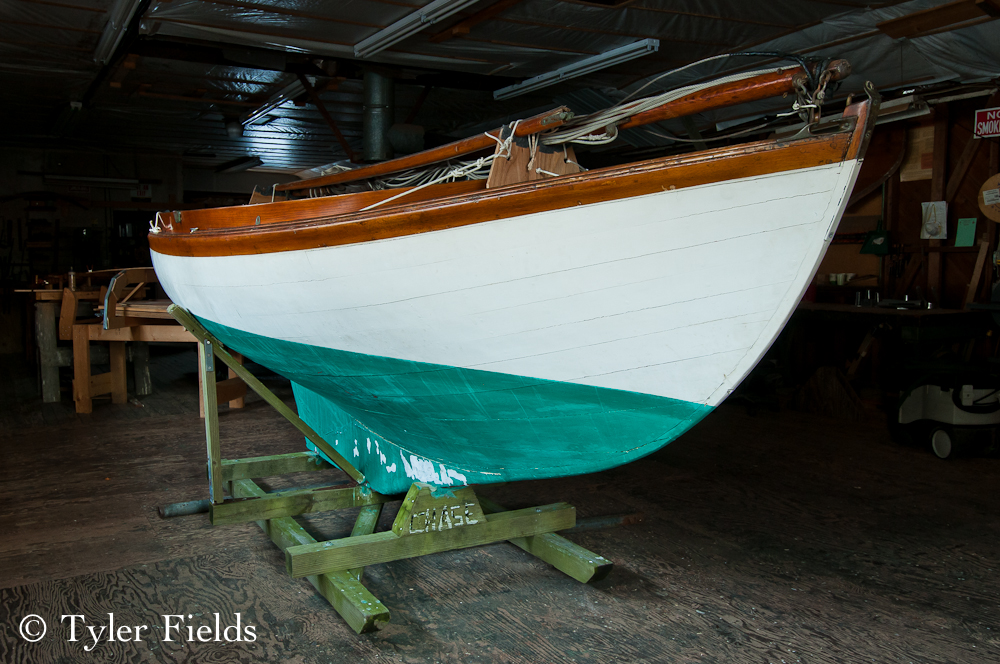 Photos of Museum Quality: Preservation of a Classic Herreshoff