Ellis Boat Company in Southwest Harbor is excited to announce a new investment to expand boatbuilding operations in Downeast Maine. The company, under the leadership of Don Ellis, is investing $650,000 in a new facility that will include a new crane and expanded manufacturing space.
Contrary to a recent press release about the announcement, Don Ellis remains the president of Ellis Boat Company. Shane Ellis (who was accidentally given the title of company president in the release), handles the marketing and sales for the company. The press release, sent from the Maine Department of Economic and Community Development, was centered on the positive growth that Ellis Boat Company is experiencing, including the building of a new facility onsite and the hiring of employees. Here is a link to the release: http://www.maine.gov/decd/news/news.shtml?id=614105
Ellis Boat Company is optimistic that the Downeast Boat industry is moving in a positive direction. We are preparing for what looks like a trend in new boats sales and major renovation projects on older Ellis boats.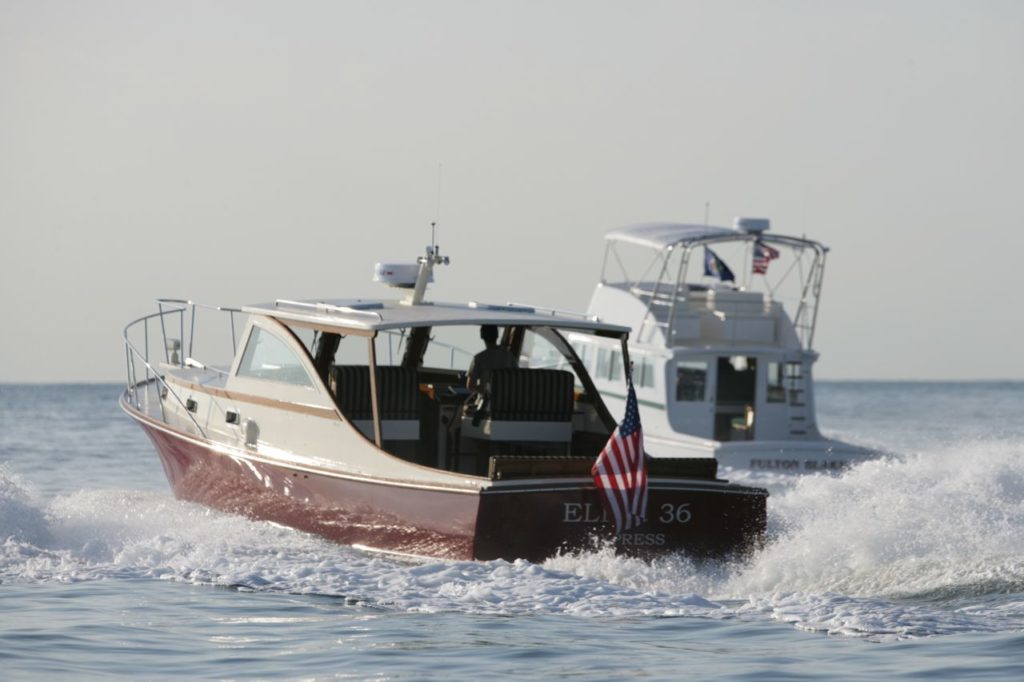 Photos of Ellis Boat Company Invests In Maine Boatbuilding