Anchovies In Narragansett Bay: Blues, Stripers, Fluke to Follow
Posted by David Pickering
Things are looking up along the Rhode Island oceanfront. I mean really looking up. The most positive news in a long time is that huge schools of bay anchovies are moving along the oceanfront shoreline. This bait makes things happen. The bait has drawn in fluke, bluefish, and schoolies as we see a preview of fall developing.
I went down on August 11 to check out shore fishing with my son Jon. I was tipped off that this was happening from my brother Steve, who is on vacation at the oceanfront. We found huge schools of bay anchovies as far as the eye could see. I also saw loads of snapper blues and big numbers of larger bait that I could not identify. Terns were diving and fish were occasionally breaking, but they were fussy.
We ended up catching good numbers of fluke on bucktail jigs fished under the bait and good numbers of blues on Kastmaster XLs. I also saw a number of schoolies break the water but they would not hit. The water was calm and there was just too much bait to fool the finicky schoolies.
I believe we are seeing an early fall preview of what's to come. While the shore fishing has been very poor this summer, it will have no bearing on what will happen this fall. I suspect that barring any big storms, these big schools of bay anchovies will light up the fishing for stripers, blues, and false albacore. It's only a matter of time and cooler weather.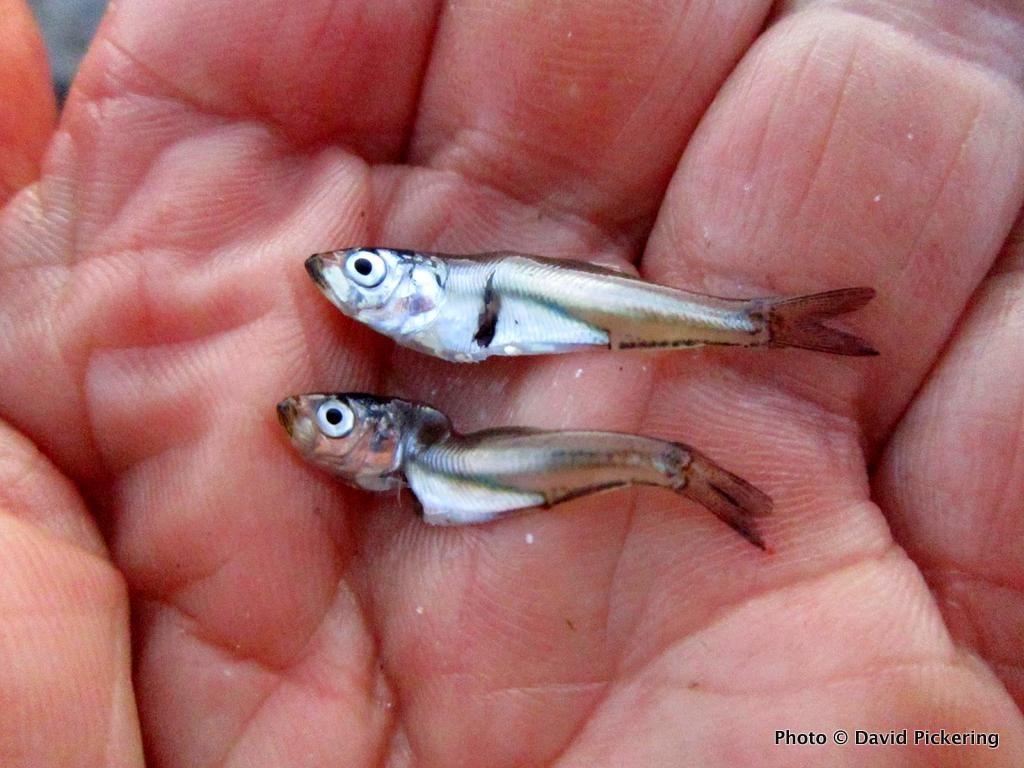 Photos of Anchovies In Narragansett Bay: Blues, Stripers, Fluke to Follow