Summer on the Maine Coast, a Three-Part Performance
Posted by Alex Plummer
Last Updated
Summer in Maine is a three-part performance, with each act assuming its own distinct identity.
Early summer brings the lovely month of June and all of those long days and cool evenings that reach well into the eight o'clock hour. Rains come as well, though, and with the rains come the fog banks and the gray and chilly afternoons.
High summer is just about as good as you could ever ask for. Hot days are filled with ice cream cones, boats, and chasing dogs around the beach. The ocean water is tolerable and the lake waters are just about perfect. Everything is happening in mid-summer. Downtown Rockland, in midcoast Maine, seems to now be hosting an exciting and eclectic event every weekend. Just up the bay, the boats are pouring into Camden Harbor: big and small, sleek and sturdy, all longing to play amidst the islands of Penobscot Bay. A view from Mount Megunticook's summit is filled with fleets of sail and powerboats, racing across to Pulpit Harbor, cruising through the Barred Islands, or simply drifting around Beauchamp Point across to Rockport Harbor. When the Month of August arrives, the boats only grow in number.
Late summer in Maine, though, is the ideal time to be out on the water — or in the water. Lake, river, inlet, island, quarry — it doesn't matter. To feel the cool breeze off the water as the sun hits your face is pure bliss! Taking advantage of August afternoons is a prudent measure, for they are gone before you know it. September is not far around the corner, and with it will come the sweetest season of all.
A three-part performance, just like any performance, must come to an end at some point. The trick is to enjoy every act as much as you can. We live on the coast for a reason, and summer is in full swing.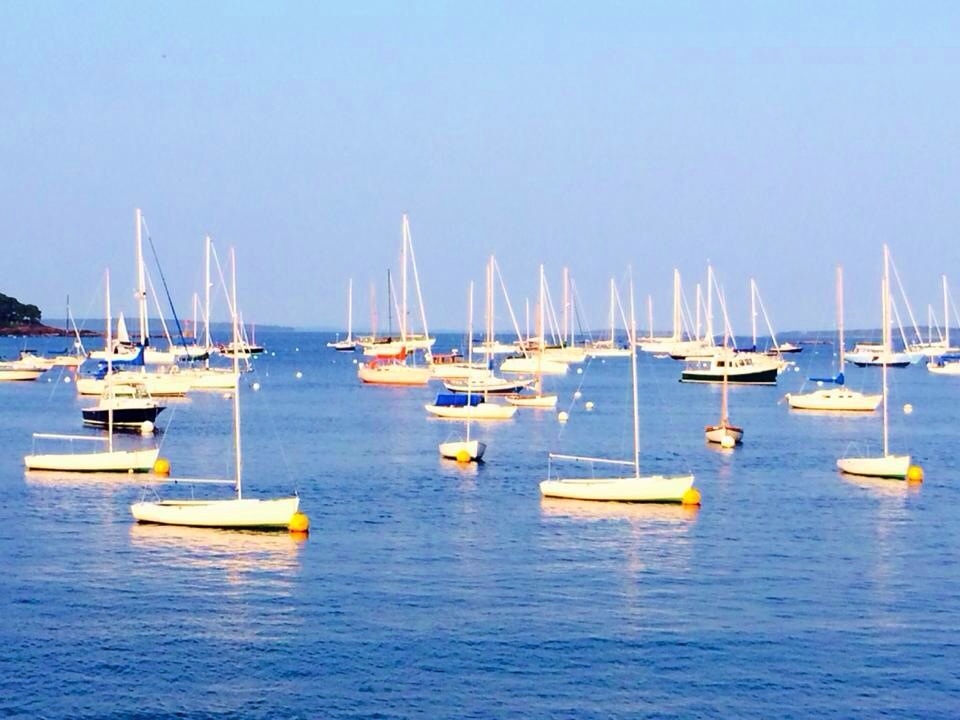 Photos of Summer on the Maine Coast, a Three-Part Performance