Waterfire in Providence: A Seasonal Celebration on the River
Posted by Tyler Fields
Last Updated
The sight is surreal…. Something between a post-apocalyptic film scene and an ancient tribal offering to the god of fire.
You smell the fires first. The scent hangs thick in the downtown air. Dodging traffic and getting closer to the Woonasquatucket and Providence Rivers, the music echoing off the surrounding buildings gets louder and louder. From mystic vibes of Ravi Shankar to indie-folk and jazz, the music can be heard into the city for blocks. Then you notice the orange and red glow. More than 80 fires are roaring along the waterfront. The size is overwhelming. There is a seemingly endless line of fires illuminating the tens of thousands of visitors sharing the sidewalks and riverbanks.
From May to November, Providence hosts a weekly public art exhibit-slash-festival-slash-spiritual awakening called Waterfire. This year's dates are now finished, but you'll want to make it a point to experience this event next year.
Click here to watch a short video from this year's event.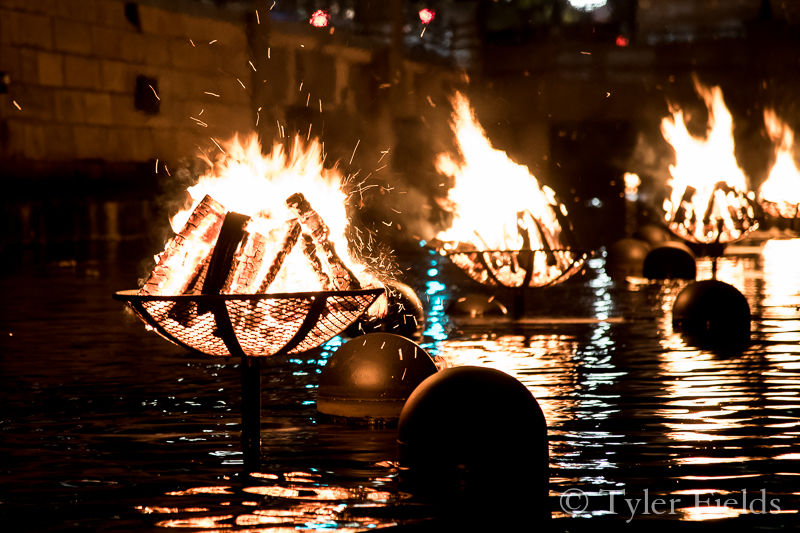 Photos of Waterfire in Providence: A Seasonal Celebration on the River