Bluebird's Sailing Enhanced With Networked Electronics
Posted by Boats Of The Year
Last Updated
THE THIRTEEN FEET OF SNOW on Ocean Pursuits'
launch ramp in 2015 did not disappear until April 8.
With an early launch scheduled for Bluebird's sea trials prior
to the 2015 Bermuda 1-2 race, we were hoping for a fast
melt. We all had Bermuda on our minds!
Bluebird, a 36-foot Morris Justine, is no newcomer to
offshore sailing and racing, logging eight prior races and
over 40,000 nautical miles with owners Gust and Jan Stringos.
Gust invested in a complete new B&G electronics
installation. Given our experiences with B&G—the
products' durability, tech support, and reliable performance—
we knew this selection was wise.
The H5000 Hercules CPU is the "brain" of the package,
providing the computer information center for B&G chart
plotter, radar, autopilot, compass, and wind. Since all the
units are networked, information is available on multiple
displays. For Bluebird, three displays were installed. The
package was complemented with a Wi-Fi module that
allowed both viewing and controlling units through the
owner's iPad. The existing AIS system was integrated into
the B&G network.
We enjoyed working with Gust for many reasons,
including his extensive knowledge of his boat's systems and
capabilities. And eventually, with the help of backhoes to
clear snow off the ramp, Bluebird was launched on time,
along with the other 70 boats we maintain.
OCEAN PURSUITS
75 Front Street, Rockland, ME 04841
207-596-7357
[email protected]
www.oceanpursuits.comExcerpted from Boats of the Year 2016. Click here to read more stories from the latest edition.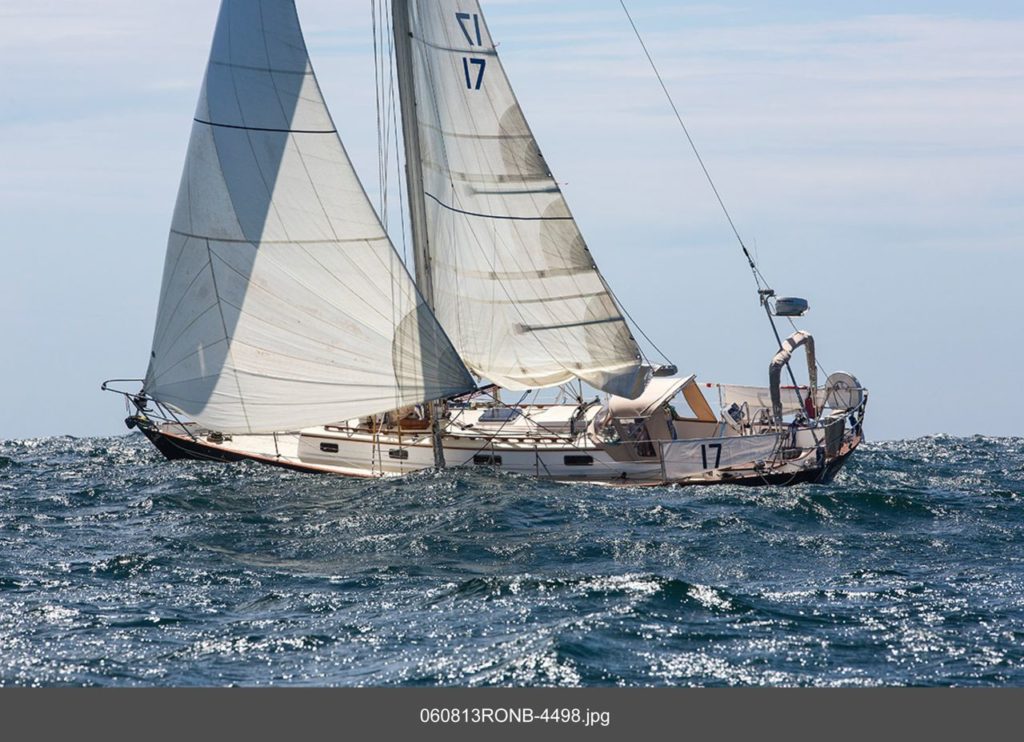 Photos of Bluebird's Sailing Enhanced With Networked Electronics