IN KEEPING WITH our firm's reputation for "Innovation Inspired by Tradition," Stephens Waring Yacht Design produced an elegantly traditional powerboat that, above the water, harks back to the "Gold Cup" runabouts of the early 20th century—replete with varnished mahogany, polished brass fittings, and sumptuous leather. Below the waterline, though, this 24-footer is a speed demon. Her modern, clean-running deep-V underbody is driven by a fuel-injected V-8 that pushes her to a stunning 60 mph.
Now residing in upstate New York for lake use, the boat's design and build were an intimate experience for the owner, who took great delight in watching her shape up. For Stephens Waring—with a portfolio of sail and power, classic and modern, 24-100 feet—the project was on the smaller end. But it perfectly illustrates this firm and how its principals work.
"There's a deep satisfaction in getting to know the client and helping him create something he's dreamed about," said Bob Stephens. "This boat is a very big deal for him. It reflects how everything is tailored to his needs and aesthetic vision. These objects become treasured family heirlooms because so much care, devotion, and attention go into the process of creating them."
STEPHENS WARING YACHT DESIGN
92 Main St., Third Floor
Belfast, ME 04915
207-338-6636
[email protected]
www.stephenswaring.com
Excerpted from Boats of the Year 2016.
Click here to read more stories from the latest edition.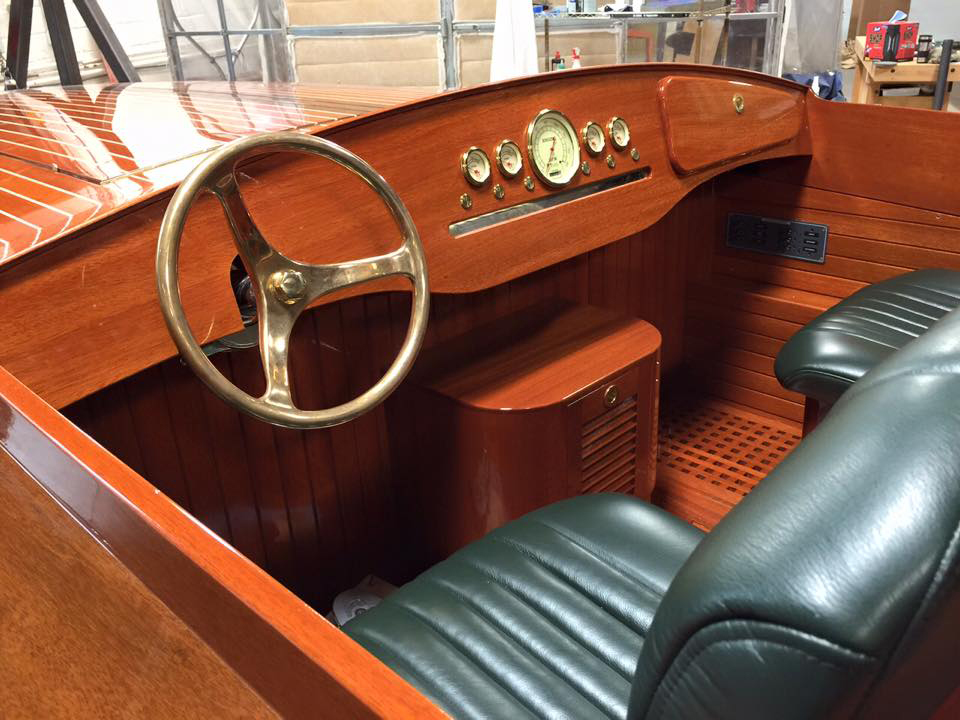 Photos of "Gold Cup" Runabout: Fast With Classic Style