The team at Hodgdon Yacht Services repowered a NorthCoast 24 during the winter of 2016. Two Yanmar 4BY engines rated at 180 hp each replaced a pair of 220 hp Chrysler gas engines. While the reduced horsepower may marginally reduce the vessel's top speed, the out of pocket performance will greatly increase because of greater low end torque – a problem with these particular NorthCoast 24s. We hope to also have improved trim and performance with new trim planes being included, which should promote a more level running attitude.
Reliability became an increasing problem with the old engines as a result of age and parts were becoming more difficult to source. The new engines will provide significantly better fuel economy and expanded range with the same fuel capacity. They will also run more quietly. The project provided the opportunity to upgrade gauges to a new digital format that will integrate with other controls and electronics, making the boat easier to handle. Very little modification to the bed logs was needed and we were able to keep the existing shaft sizing and propellers. The engine boxes were reconfigured from the original factory set-up to make the engines more accessible and easier to service and maintain.
Repowering is one cost-efficient alternative to purchasing a new boat or continuing expensive maintenance on an old engine. Doing so also is likely to increase the boat's value, provide more power, better fuel efficiency, improved performance, and increased driving pleasure. Repowering also helps with maneuverability, comfort, safety, and reliability.
The knowledgeable HYS team can help you determine if a repower is your best option. For more information, contact us: 207-633-2970 or [email protected].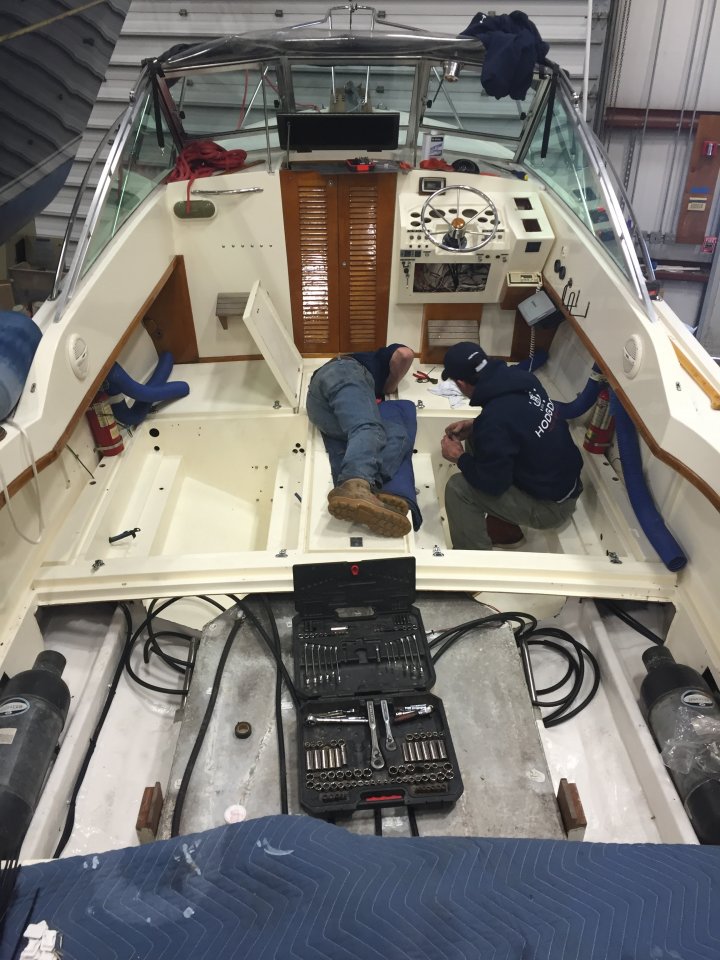 Photos of NorthCoast 24 Engine Repower