Pleasant Cruising on a Classic Daysailer With Electric Auxiliary
Posted by Boats Of The Year
A COUPLE OF YEARS after a Sebago Lake resort owner
lost his L. Francis Herreshoff-designed Buzzards Bay 14
daysailer to fire, he came across Classic Boat Shop's original
Pisces 21—a Herreshoff Fish Class-inspired daysailer.
"He said, 'That's exactly what I'm looking for!'" recalled
Classic Boat's Jean Beaulieu.
This owner uses his boats to take guests out on the lake.
He liked not only the classic lines, but also the option to install
a silent electric drive and long-lasting, fast-charging lithium
battery, which allows folks to enjoy the sounds of nature
rather than engine noise. Other touches on Irie include
varnished mahogany trim in traditional Herreshoff style and
a swing-bracket-mounted GPS touchscreen.
In addition to reaching a milestone of 50 Pisces 21s sold
Other Classic Boat Shop new-boat launches include Lynx, for a customer
originally from New York who retired to Stonington, Maine.
Another boat, Periwinkle, went to a Marblehead, Massachusetts,
customer. Both of these Pisces also include electric
drives.
"It's nice to see that people are choosing electric," said
Beaulieu. "Given the right circumstances, it fits well with a daysailer."
The yard also recently expanded its service and brokerage
facilities, totaling 26,000 square feet; increased float
space, and now has fast-response boats in both Southwest
Harbor and Bass Harbor to better assist customers on the
water throughout the season.
CLASSIC BOAT SHOP
369 Tremont Road/P.O. Box 74
Bernard, ME 04612
207-244-3374
[email protected]
www.classicboatshop.com
Excerpted from Boats of the Year 2016. Click here to read more stories from the latest edition.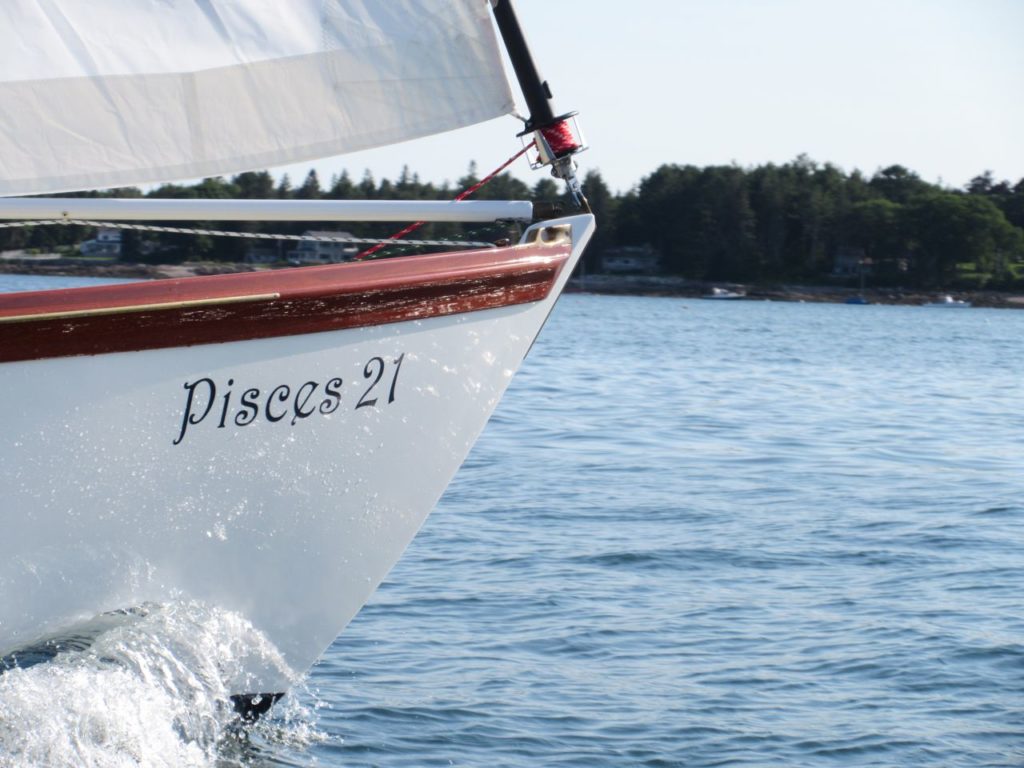 Photos of Pleasant Cruising on a Classic Daysailer With Electric Auxiliary