ESTABLISHED IN 1924, Gamage Shipyard built nearly 100
boats over its first half-century, including well-known
schooners such as Harvey Gamage and Mary Day. Under
new ownership in 2000, the yard embarked on a new chapter,
with the construction of new marina, storage, and repair
facilities. More recently, with the retirement of Steve Morris
in 2015, general manager Mike Tatro is again stepping
up Gamage Shipyard's transformation into a state-of-the-art
facility. Improvements include a new cabinet shop, electrical
design and installations, and increased expertise in
existing departments. The yard also has a new office building
and client lounge with Wi-Fi.
From transient boaters to a growing base of dedicated
year-round customers, the goal is to shift from a
service/storage facility to a full refit/new-build yard with the
ability to take on any project—from maintenance and partial
refits to full refits and finishing out new hulls.
"Our facility and infrastructure needed to change to
help meet this goal," said Tatro. "It is our goal to be able to
handle up to 60 feet and 50 tons with a new lift and meet
all client needs with the addition of new departments and
personnel."
GAMAGE SHIPYARD
6 Gamage Drive, South Bristol, ME 04568
207-644-8181
[email protected]
gamageshipyard.com
Excerpted from Boats of the Year 2016. Click here to read more stories from the latest edition.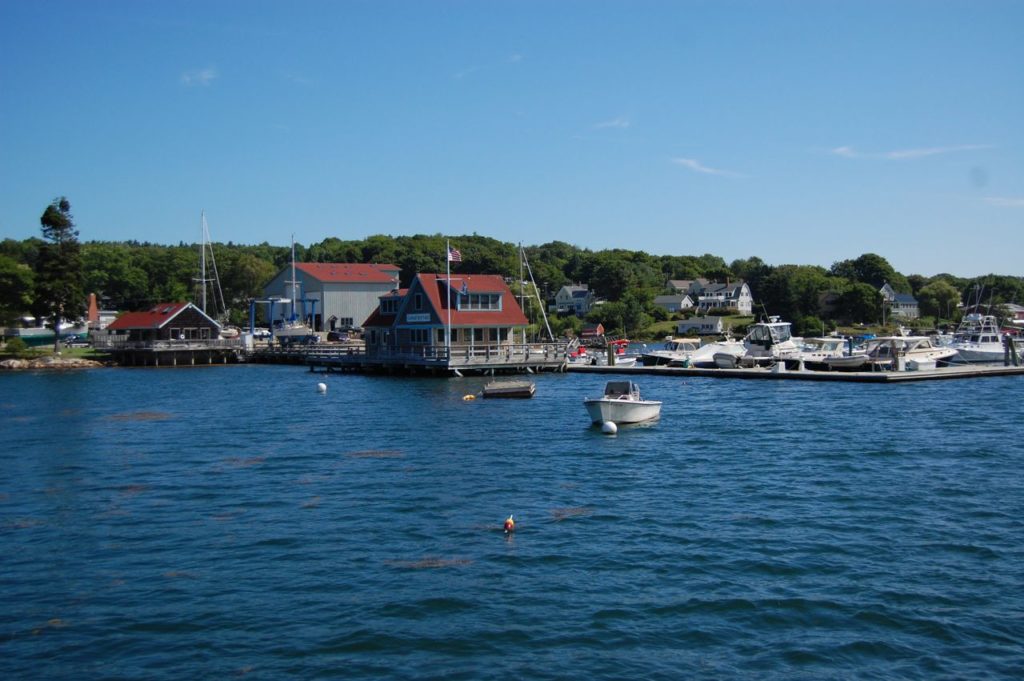 Photos of State-of-the-Art Transformation For Historic Shipyard