Traditional New England Lives On In Cape Cod Catboats
Posted by Boats Of The Year
Last Updated
THE CAPE COD CATBOAT
has graced the waters of
New England since the mid-
19th century. Rugged and
seakindly, these craft were used
by fishermen in all conditions for more than 100 years. The
large cockpit afforded ample workspace, the lone sail made
single-handing simple, the wide beam made her stable in
variable conditions, and the shallow draft allowed ease in
navigating skinny waters.
She was perfect around Cape Cod, where strong winds,
tides, and treacherous shoals demanded a design that
would stand up to these conditions yet sail fast and provide
room to carry a large payload. Fishermen would race each
other back to shore, as the early arrivals would get the highest
price for their catch. Yachtsmen watched this over the
years, and by the late 1800s a number of large "cats" were
built for the sole purpose of racing, which became popular
in Newport, Rhode Island, and beyond. By the mid-1900s,
reliable engines for fishermen
and fancy new sail plans for
yachters made the old wooden
cats somewhat obsolete.
In 1962, Breck Marshall
started building fiberglass catboats and, to this day, the
company is still building these classic shoal draft sailboats.
Nearly 2,000 Marshall Cats are sailing all over the world, and
racing fleets have become popular up and down the East
Coast. Marshall Marine builds, maintains, and stores 15-foot
Sandpipers, 18-foot Sanderlings, Marshall 22s and Joel
White's Sakonnet 23s. Our motto? Keeping tradition alive
and well.
MARSHALL MARINE CORPORATION
55 Shipyard Lane, South Dartmouth, MA 02748
508-994-0414
[email protected]
www.marshallcat.comExcerpted from Boats of the Year 2016. Click here to read more stories from the latest edition.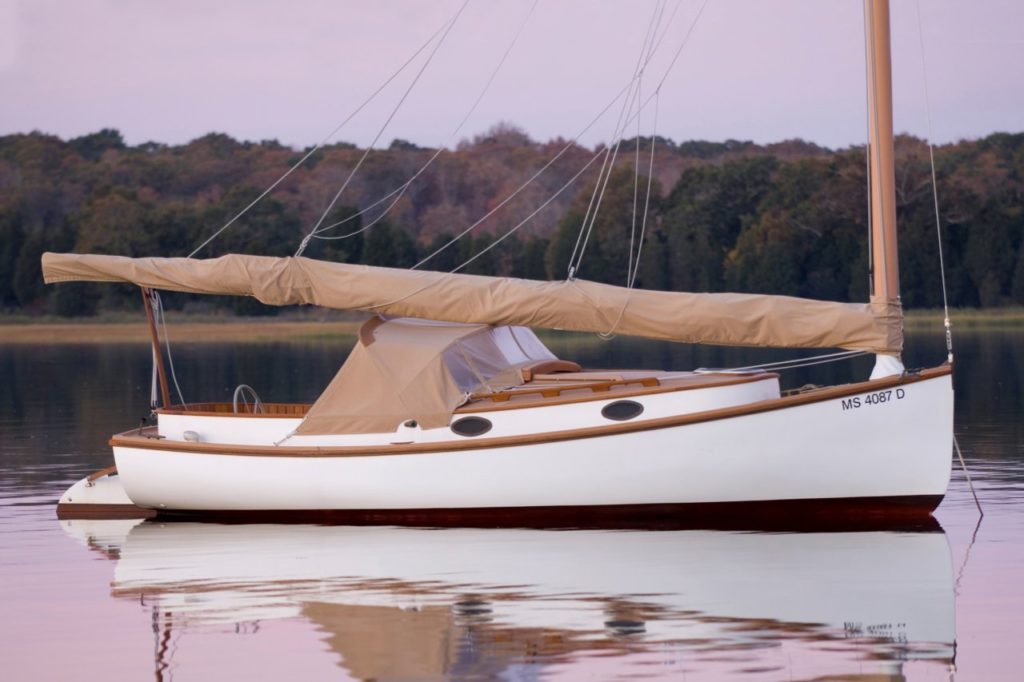 Photos of Traditional New England Lives On In Cape Cod Catboats