IT MIGHT BE SURPRISING to learn that custom marine
canvas work is more complex than the finished product
often reveals. Each boat is different. Client requirements
vary, and innovative solutions must be developed on an
individual basis.
For instance, the canvas refit of Liberty, the 86-foot
Hodgdon commuter boat, meant honoring the boat's classic
lines while updating certain stylistic niceties and functional
details.
"They wanted to reproduce what they had with great
fidelity," said Gemini Marine Canvas and Marine Products
owner John LeMole.
The beautiful lines of the cabin house and coaming
required making a large top and full enclosure appear light
and graceful, while improving the whole set-up to make it
more watertight and easy to operate.
For Aquarius, an Ocean Alexander 48 luxury powerboat,
the team built a large bridge deck bimini and full enclosure.
The challenge here, besides the overall size of the job? The
owners wanted all of the opening ventilation windows to
swing up for storage for easier access and to protect the
window material, so Gemini had to dream up a strap solution
that was visually pleasing and simple to use.
"It's not just about the color of the canvas," said LeMole.
"We have to design solutions to what can be conflicting needs."
GEMINI MARINE CANVAS AND MARINE PRODUCTS
50 Tillson Ave., Rockland, ME 04841
207-596-7705
[email protected]
www.geminicanvas.com
www.geminiproducts.net
Excerpted from Boats of the Year 2016. Click here to read more stories from the latest edition.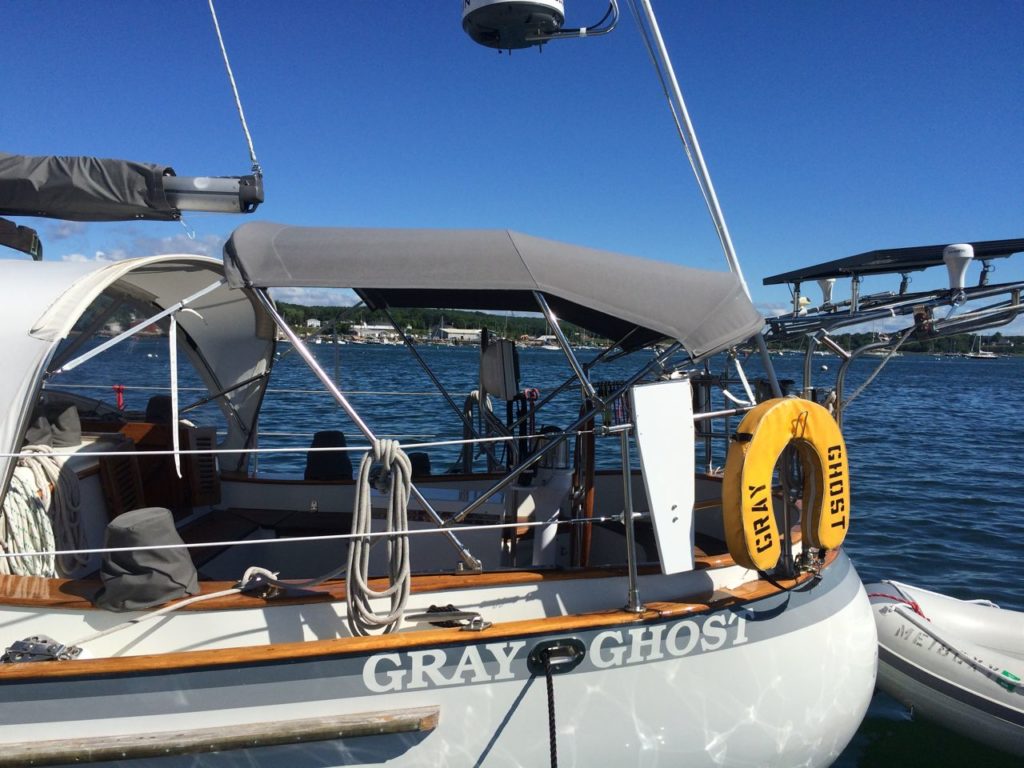 Photos of Custom Canvas Leads to Innovative Solutions