There are few better ways to spend a night than chasing sunsets on Buzzards Bay. I have my favorite spots, but the numerous harbors, beaches and bogs offer up some of the best views in New England.
The western shore of Cape Cod is not a long stretch; the Bourne Bridge to Woods Hole is only about 18 miles, but those miles are one incredible vantage point after another. Looking west along the Cape Cod Canal is the 272′ tall railroad bridge finished in 1935. The twin towers frame colors of the setting sun underneath its more than 500′ span.
My next stop is the village of Pocasset and Barlow's Landing. While the harbor faces the southwest, the sun falling behind the mooring field and gives warm, orange and yellow silhouettes of boats lazily moving on the last breezes of the day. On evenings of extra color, the pinks and blues spread across the horizon only stopped by the outcrops of Bassetts Island and Wings Neck.
Just south of Pocasset is my homeport of Red Brook Harbor. From the lawn chairs of Parker's Boat Yard or your boat heading out towards Buzzards Bay, the moorings on each side of the channel provide the best foreground you could ask for. The endless forest of masts add just the right amount of subject to the landscape.
Chapoquoit Beach in West Falmouth offers one of the widest and most clear views towards the west. The long white sand beach can be crowded during the summer, but luckily enough, the sun sets year round. Throw on some layers and catch a late January evening. On windy days, the southwest winds build up a little chop that breaks along the beach. Low light images using long shutter speeds create a softness in the water that make for stunning photographs.
Final stop is Woods Hole and Great Harbor. Enjoy the site from the Woods Hole Aquarium and then grab some dinner downtown. Can you ever eat enough quahogs?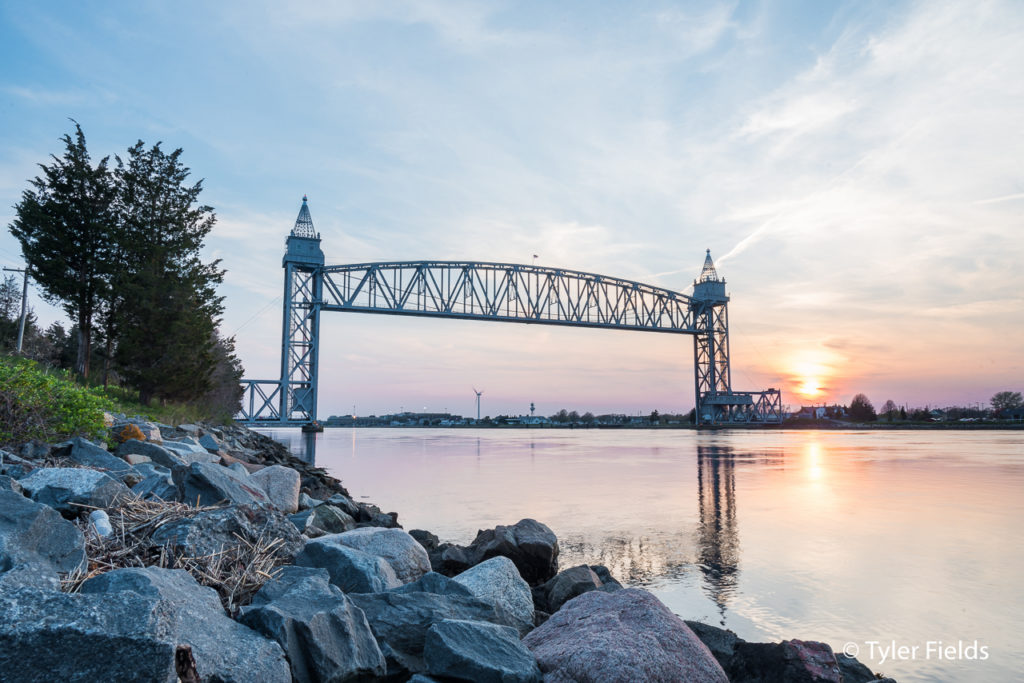 Photos of Chasing Sunsets on Cape Cod