The 28th Annual Pat West Race
Posted by Tyler Fields
Last Updated
I am sure writing this will cause some argument (maybe even inspire a few spirited comments), but the Vineyard Haven fleet of wooden boats rivals those of anywhere in the states, including the harbors of Brooklin, Maine and Mystic, Connecticut. It's not just one or two relics dotting the mooring field, it's a well established culture of craftsmanship throughout the island.
This love of wooden craft has endured, in no small part, because of the folks at Gannon and Benjamin Marine Railway. Having designed and built many of the boats in the harbor – and covering your favorite magazine covers – Ross Gannon and Nat Benjamin have had an immense impact on the local community.
One of the events organized by G&B is the annual Pat West Gaff and Schooner Race. Named in honor of Francis (Pat) West, Jr., a well known island sailor, the event brings together both the local fleet and classic yachts from around New England. This summer, the Pat West Race celebrated its 28th year and a fleet of 23 yachts competed in very light and frustrating conditions. Of the 23, there were small cat rigged daysailors, iconic schooners and, as a special guest, the 122′ Gloucester fishing schooner, ADVENTURE.
The top honors for both divisions (schooner and gaff non-schooner) were awarded to locally built boats; the 65′ schooner JUNO and the 29′ gaff sloop, LISCA.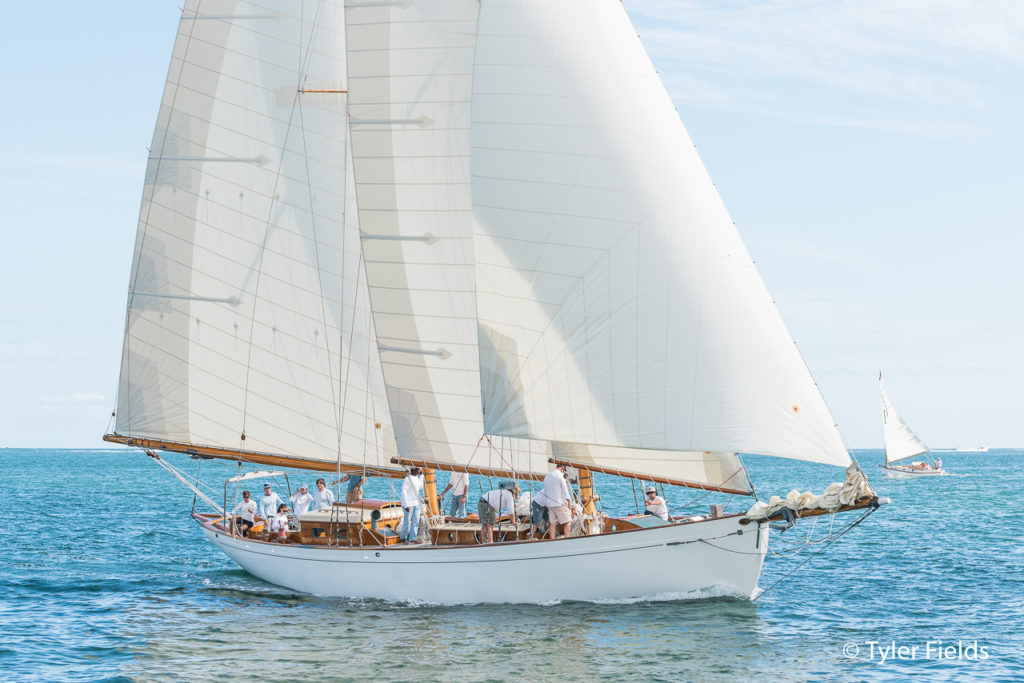 Photos of The 28th Annual Pat West Race