The Battle for the Atlantic: Discovery and Exploration of the Coast of North Carolina
Posted by Tyler Fields
On July of 1942, only months after America's entry into WWII, the freighter BLUEFIELDS was part of a 24-ship convoy traveling from Virginia to Florida. 35 miles of the coast of Cape Hatteras, U-Boat 576 was on its fifth wartime patrol and first trip to American shores. Upon the successful firing of torpedoes at multiple ships in the convoy, the U-Boat was spotted and unable to make an escape. The Germans were attacked by both ship and air defenses and quickly sunk, finally coming to rest on the sea floor barely 200 yards apart from the BLUEFIELDS.
In 2014, NOAA and its research partners located the shipwreck of the freighter SS BLUEFIELDS and the German U-Boat that sunk her off the coast of North Carolina. NOAA began its search for the ships in 2009, near the Monitor National Marine Sanctuary, but had been unable to find the underwater site. With the help of high resolution sonar, archeologists onboard the NOAA research vessel SAND TIGER finally found the battlefield's location and brought back the first images of the vessels in more than seven decades. This discovery has enabled the site and both vessels to be listed on the National Register of Historic Places and ensuring their protection for the future.
A current expedition to the site is coming to an end September 5th. The non-profit Project Baseline and their vessel BASELINE EXPLORER are surveying the site with two manned submersibles, NEMO and NOMAD, taking extremely accurate measurements to enable the construction of 3D diagrams of the wrecks.
"The significance of these sites cannot be overstated," said David Alberg, superintendent of Monitor National Marine Sanctuary. "This area off North Carolina is the best representation of a WW II battlefield off the East coast. Now, working with our partners, we have an opportunity to study it, characterize it, and, like other historic battlefields in this country, hopefully protect it."
For more information visit the links below.
http://oceanexplorer.noaa.gov/explorations/16battlefield/welcome.html
http://www.projectbaseline.org/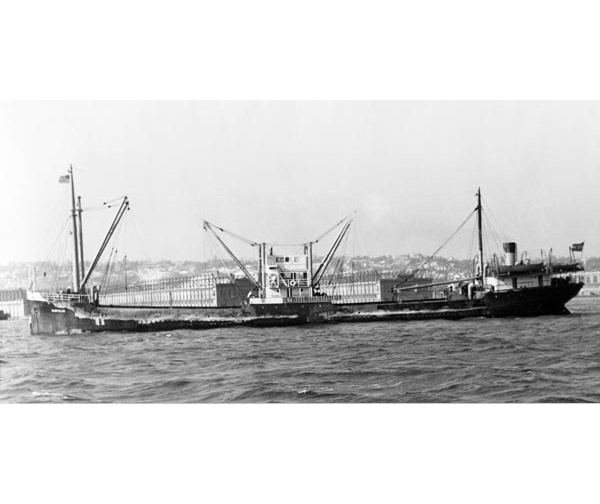 Photos of The Battle for the Atlantic: Discovery and Exploration of the Coast of North Carolina