Vinalhaven Island: A long history of lobsters and granite
Posted by Tyler Fields
Fifteen-ish foggy miles from Rockland, Maine is the offshore community of Vinalhaven. The largest of the Fox Islands, Vinalhaven has a population of 1200 or so and, as with much of coastal Maine, a growing summer crowd.
On the southern end of the island is the town of Vinalhaven and Carver's Harbor, home to one of Maine's largest lobster fishing fleets. Well before the sun rises, the red and green navigation lights begin to flicker on and move across the dark harbor. Crews tie up to the docks, take on fuel and load bait before heading out into Penobscot Bay.
On a recent trip to the island, I awoke early and headed out with my camera to watch. As usual, the dense, ever-present fog hung over the harbor and the sunrise was a muted. Even through the gray haze, the slowly waking waterfront was beautiful. With my tripod set up between stacks of lobster pots, I, one by one, meet some of the islands early rising residents – both two and four legged.
Lobsters are not the only product of Vinalhaven for which it's known. The nineteenth century saw the establishments of granite quarries across the island. The high quality and sought after pink hues of the island's granite soon made Vinalhaven an industry leader. Incredibly, granite from the island can be found in the Brooklyn Bridge, U.S. Customs House and even the Cathedral of St. John in New York.
When traveling to the island, learn from my mistakes. Check the weather before getting on the boat and keep an eye on it as you near your departure day. The ferries are dependable, but they have their operating limits. If the weather gets rough, you might be forced to cancel or extend your stay. My three-day trip turned into a shortened twenty hour adventure with deteriorating weather and limited ferry capacity.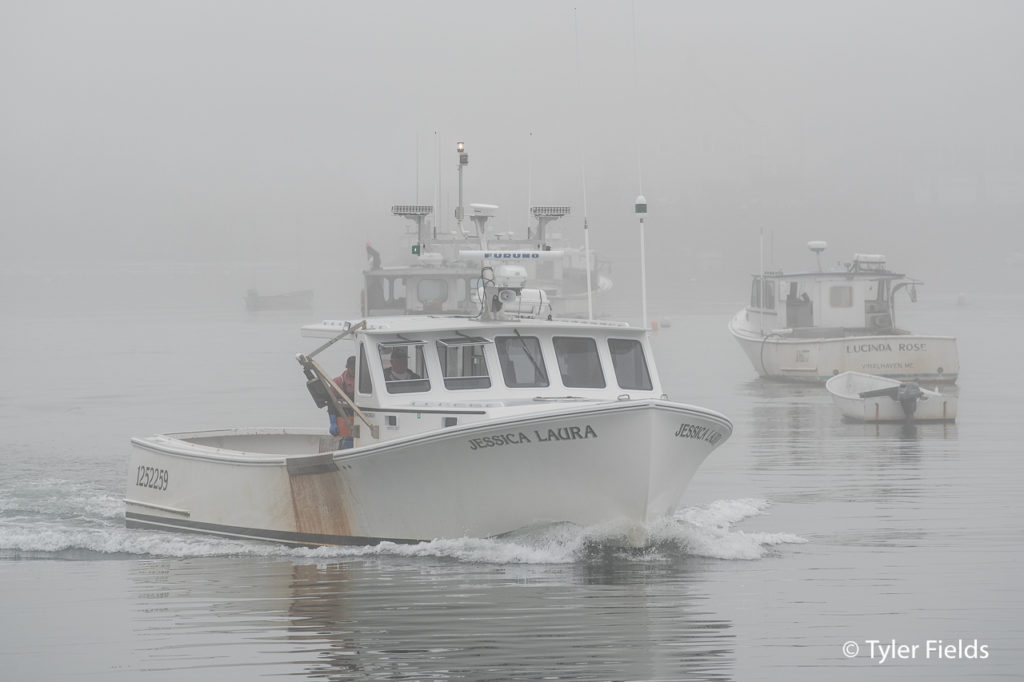 Photos of Vinalhaven Island: A long history of lobsters and granite