Rockport Harbor never sleeps. There's always something going on. That's due in large part to Rockport Marine, a world class wooden boat builder that has been building boats on Rockport Harbor, since 1962.
Not long ago in late winter, I stumbled on this old cabin house out behind their building sheds. Sagging on the saw horses, well worn – used up, the old cabin house could have been a sad sight.
But knowing the craftsmanship at RM, this wasn't the end. I was looking at the beginnings of a skilled restoration that was going on inside.
When a thing is well designed and built, the design can outlive the materials. Parts can be restored or replaced. And a wooden boat – if it is well enough loved – can achieve immortality.
Not recognizing the old cabin, I'd have to be patient. I knew the coming spring launchings would tell the boats story.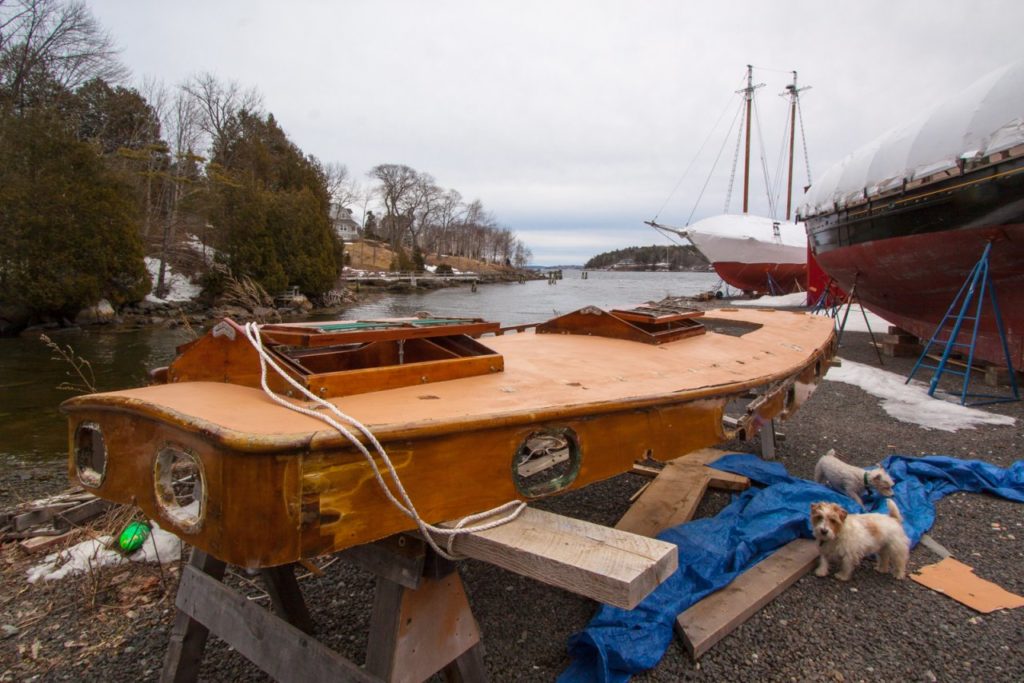 Photos of Every old boat tells a story: Here's a short one.