Before heading to the Caribbean for the winter, a J-46 made a pit stop at Great Island Boat Yard. Rigging and cosmetic repairs, as well as electronics and mechanical details, were tackled during the visit, but so was the installation of a new Max Power bow thruster.
"Our intention with the thruster installation is to improve boat handling and safety when coming and going from our slip," says the boat owner, Peter. "We want to be able to negotiate wind and current without having to leap to the dock. My wife doesn't jump as high as she used to," he jokes. "This should make a big difference in our enjoyment of our boat."
Due to interior space limitations, a swing-style thruster, rather than a drop-down unit was selected. This allowed the GIBY crew to preserve use of the entire anchor locker with no loss of useful space on board.
GIBY Systems Tech, Mickey Polakowski, and Glassman, Matt Holbrook, worked together to ensure the fit, finish, and function of the thruster.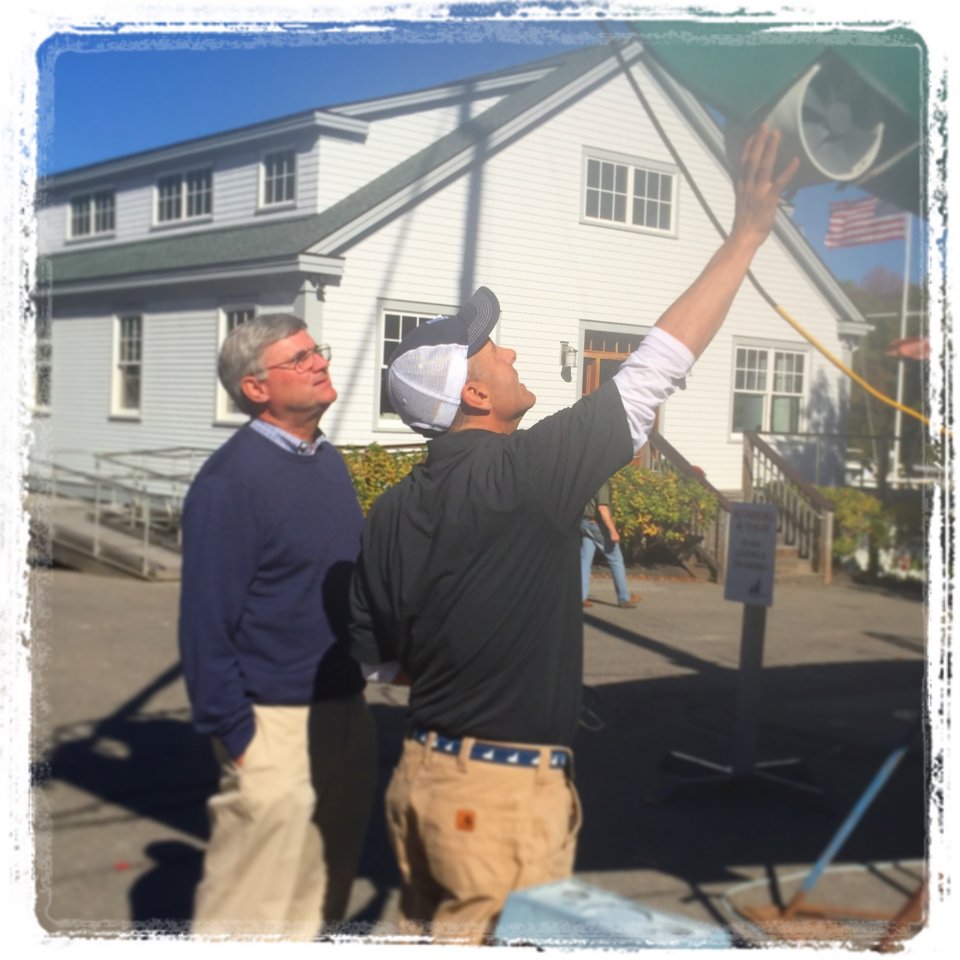 Photos of J 46 | Max Power Bow Thruster Installation