The Fox Island Thoroughfare, a treasure to protect.
Posted by Tom Young
Last Updated
I'd like to nominate the Fox Island Thoroughfare, to be designated an Historic Sailing Preserve.
This natural winding waterway that runs through the vast Fox Island center of Penobscot Bay, has historic sailing significance. An eons old convenient East – West passage of commerce and fishing that was powered by sail for centuries.
A challenging passage to sail, the craft and the art of sail, has been on display in the Thoroughfare for centuries. This spectacle of sail continues today and should be protected and promoted, for future generations to enjoy.
Who sails the Thoroughfare these days? Sailors in: Majestic Schooners, sailboats – big and small, visitors from around the world.
Local sailors – familiar with the area, sail it often. Many (like us), sail here primarily to 'sail the Thoroughfare.'
Winds are flukey inside, funneling over tree tops and bending around corners. Traffic can be heavy (there's regular ferry service to avoid), lobster boats may be pulling traps, there are rocks to mind – it's narrow in spots, and the scenery is distractingly beautiful.
Yes, it's challenging and glorious! That's why sailors have sailed it for centuries, and continue to do so today.
Sailing through this picture post card, a sail on the Fox Island Thoroughfare is never – ever, the same.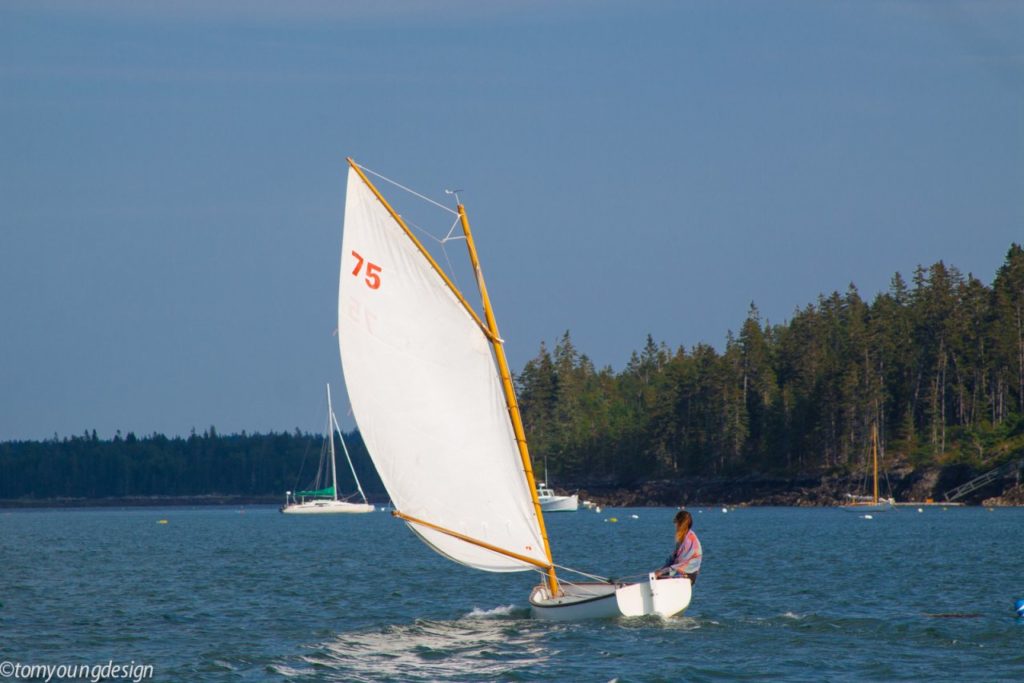 Photos of The Fox Island Thoroughfare, a treasure to protect.