Is Your Sunscreen Killing Coral Reefs?
Posted by US Harbors
Last Updated
By Dobrina Zhekova
The next time you take a dip in the warm waters of the Caribbean or Hawaii, think about this: you aren't just swimming in seawater. There may also be as many as 82,000 kinds of chemicals from personal care products that have made their way into the world's oceans, according to a report by Marine Life, a marine conservation NGO. And one of the biggest and most permanent contributors to this massive pollution is sunscreen. In 2015, it was estimated that around 14,000 tons of sunscreen are ending up in the world's coral reefs and causing irreparable damage."Eighty-five percent of the Caribbean coral reefs died before 1999 or 2000. That wasn't global warming. It's pollution," says Dr. Craig A. Downs, Ph.D., executive director of Haereticus Environmental Laboratory.
So what makes sunscreen so deadly to coral reefs? A few years ago, after testing more than 50 sunscreen brands, Dr. Downs and his team started looking at specific chemicals and discovered that oxybenzone and octinoxate are the main culprits. The reason they are so widely used in sunscreen is that they absorb the harmful UV rays. Oxybenzone, for example, is toxic in four different ways: it causes damage to the DNA that may lead to cancer and developmental abnormalities, it is an endocrine disruptor, it causes deformations in juvenile corals, and, lastly, it leads to bleaching.
"Corals would normally bleach when the temperatures are above 31 Celsius [81.7 Fahrenheit] so it's really warm water," explains Dr. Downs. "[Oxybenzone] will cause corals to bleach at 78 degrees, and that's non-bleaching temperature." And it usually takes only a couple of hours for the chemicals to cause some serious damage.
Dr. Downs points out that certain preservatives found in sunscreens are also toxic: parabens such as the commonly used methyl paraben and butyl paraben, or phenoxyethanol, which was originally used as a mass fish anesthetic.
And it turns out that we aren't just seeing the devastating damage in our oceans, but tasting it, as well. While Dr. Downs was on a working visit at the Bahamas, he was talking to a government employee at dinner who shared how much he liked the coconut flavor of the local fish they were dining on.
"We asked the chef what kind of seasoning he put in it, and he said, 'just salt.' The coconut was some recombinant fragrance of sunscreen. That is a chemical fragrance. It's a nasty, long-lasting fragrance that will accumulate in organisms and so we were tasting it in the fish," Dr. Downs explained.
So what can you do next time you hit the beach to prevent further damage? First of all, forget about aerosols.
Read More at travelandleisure.com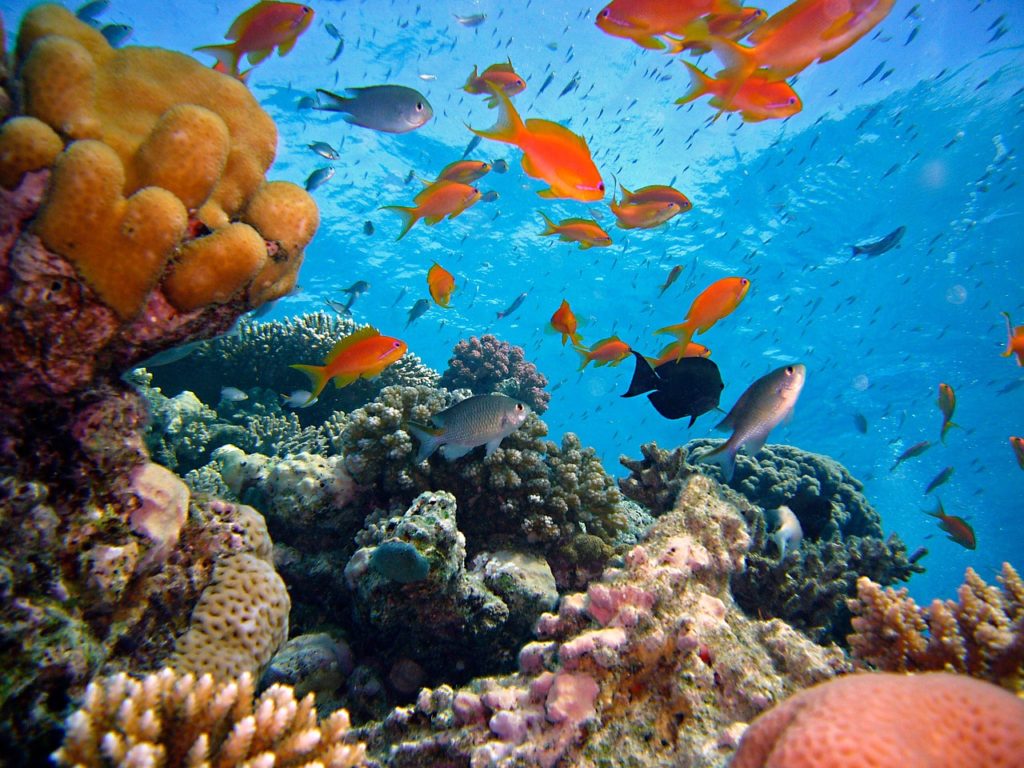 Photos of Is Your Sunscreen Killing Coral Reefs?