News from Our Coasts: July 2021
Posted
Last Updated
NEWS & UPDATES FOR JULY
Updates from US Harbors
The world's largest trade show of sport fishing kicks off tomorrow. Join ICAST Orlando for their virtual show and learn about the latest gear and product innovations.

Exceptional heat waves from coast to coast helped push June 2021 to the No. 1 spot on the list of hottest Junes on record for the U.S.
Do you know the difference between hurricane and tropical storm watches, warnings, advisories and outlooks?
News & Events from Our Partners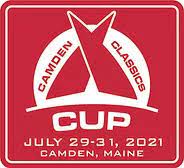 The CAMDEN CLASSICS CUP is one of the world's most beautiful regattas – sailed where the mountains meet the sea off the lovely harbor town of Camden, Maine.   The Camden Classics Cup aims to give sailors the time of their lives with terrific on-the-water racing, and stellar onshore events.
Presented by Lyman-Morse in conjunction with the Camden Yacht Club and with support from the CYOA, the Camden Classics Cup is a celebration of both classic yacht racing and boatbuilding. Featuring 2-days of racing for sailboats and a panoramic backdrop for powerboats. Participants will have access to Lyman-Morse's facilities, and a full weekend of events in the lovely town of Camden!
**Come watch the area's best junior sailors compete on 420s in the fourth annual Camden Classics Cup Youth Regatta (CCCYR), Friday, July 30, 2021.  CCCYR is organized for sailors aged 12-18. Forty-eight racers aboard twenty-four, 420 sailing dinghies participated in 2019.
There is no charge to participate in the CCCYR.  This regatta is organized by Thomas and Kathryn Turansky of Jeff's Marine in Thomaston, Maine.  Camden National Bank, Doyle Sails and Lyman-Morse are sponsors. French & Brawn provides lunch for the youth racers. Maine Boats, Homes & Harbors Magazine is the awards' sponsor.
---
MAINE BOAT AND HOME SHOW
– Celebrate life on the coast at Maine's largest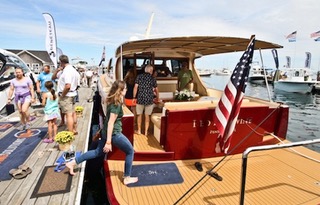 in-the-water boat show, Fri, Aug. 13 – Sun, Aug. 15, gates open at 10AM. Furniture makers, artists, boat builders, live music, food trucks, and fun events all on one spectacular waterfront site. PLUS, enjoy special historic boats and unique exhibits in honor of Maine's Bicentennial.
---
Updates From Our Coastal Business Community​
Alumacraft – Families. Fishing. Forever. This motto doesn't just apply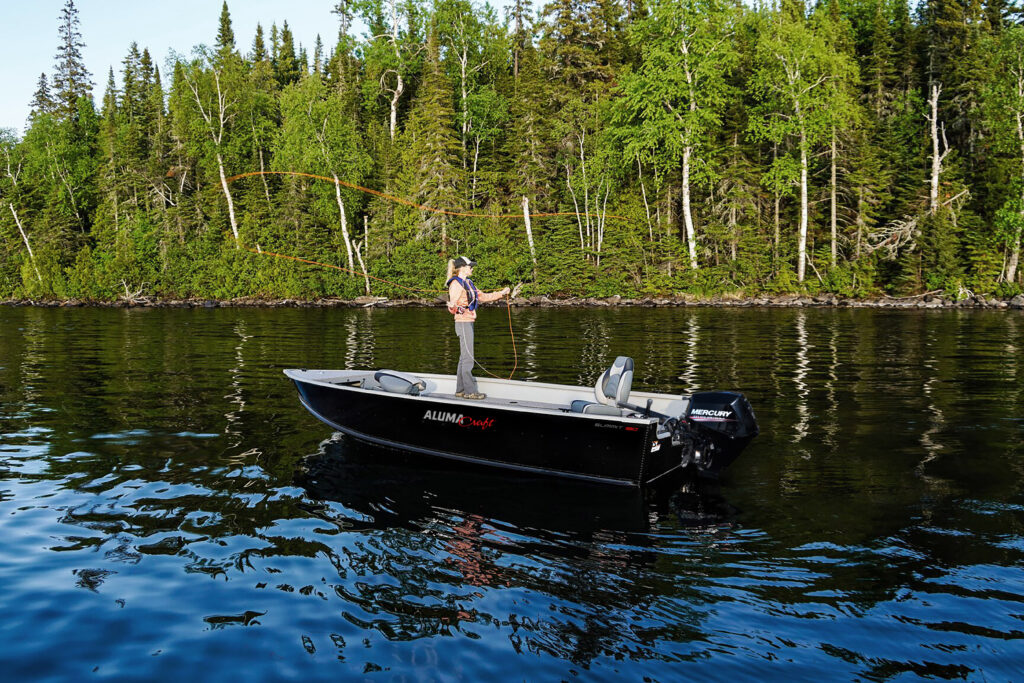 to the generations of customers, but to the generations of employees. Alumacraft has roots beginning in 1893 when Eugene Tetzlaff emigrated from Germany to Minneapolis and opened Flour City Ornamental Iron Company, a blacksmith shop. Over the next few decades Flour City produced iron for the sustained construction of the Twin Cities. During World War II, the company switched to producing airplane parts and aluminum pontoons to contribute to the war effort. After the war, company president Harry J. Neils had a vision to produce aluminum fishing boats using the surplus of metal and skilled labor that was available. A year later, in 1946, the Alumacraft name and product line was born. In 1996 during its 50th anniversary, the company also introduced its revolutionary 2XB™ hull, the industries toughest hull system to date.
---
Moorings and More
– We did some boat bottom cleaning with Sam Roscoe
(Mechanic Engineer from the UK) in Sheepshead Bay Brooklyn for Miramar Yacht Club members. Repaired some mooring gear, got a sail in with friends, and even saw a opossum swimming in the bay – he was later rescued by a MYC member.
---
The St. Augustine Yacht Club Foundation has just received a $3,500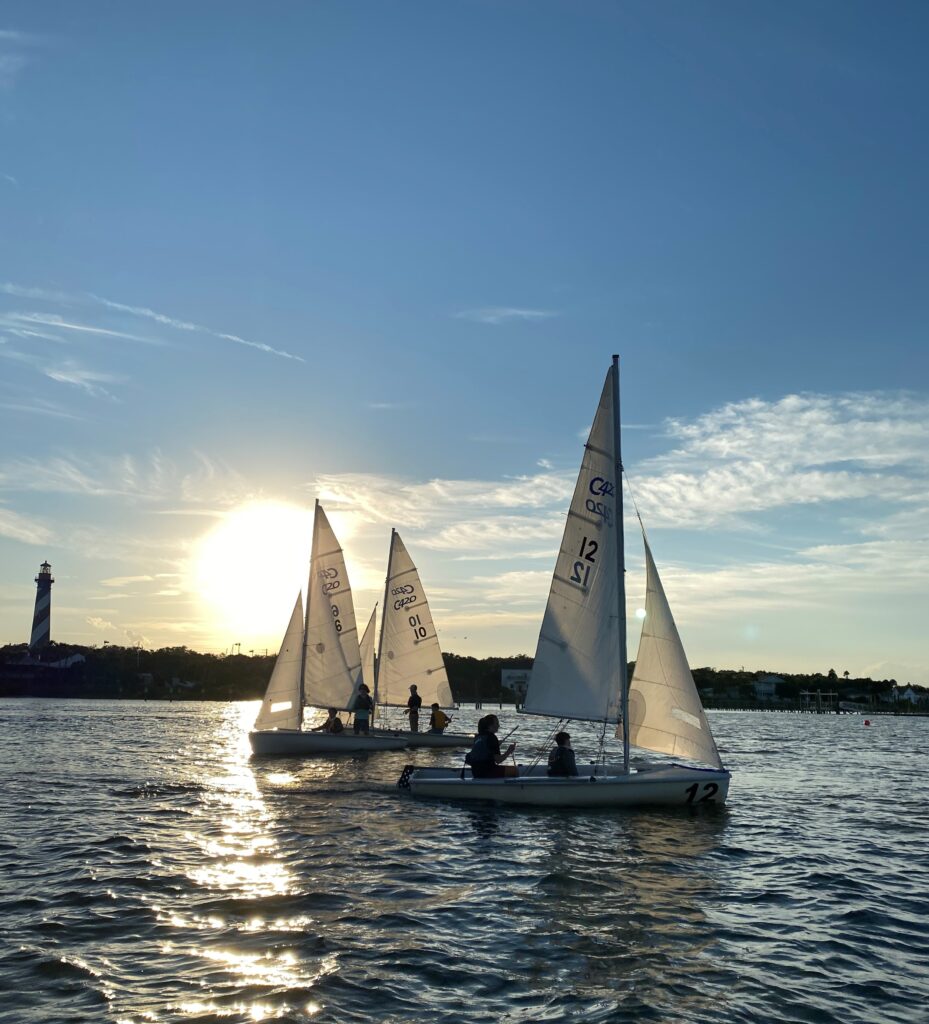 grant from US Sailing's STEM Education Initiative, REACH.
The grant is designed to support STEM programming for young sailors on and off the water and provide a greater connection to the area's natural resources within the year-round sailing programming at the St. Augustine Yacht Club Sailing Center. The REACH program will be offered to 6th, 7th and 8th graders as an after school program this fall.
---
Photos of the Month
NOTE FROM OUR EDITOR: Do you have a beautiful or fun photo of your harbor, what you've been doing for social distancing, or a project you're working on? Send it to us!