Maine Company Offers Fractional Ownership of Classic Yacht
Posted by Jack McCaw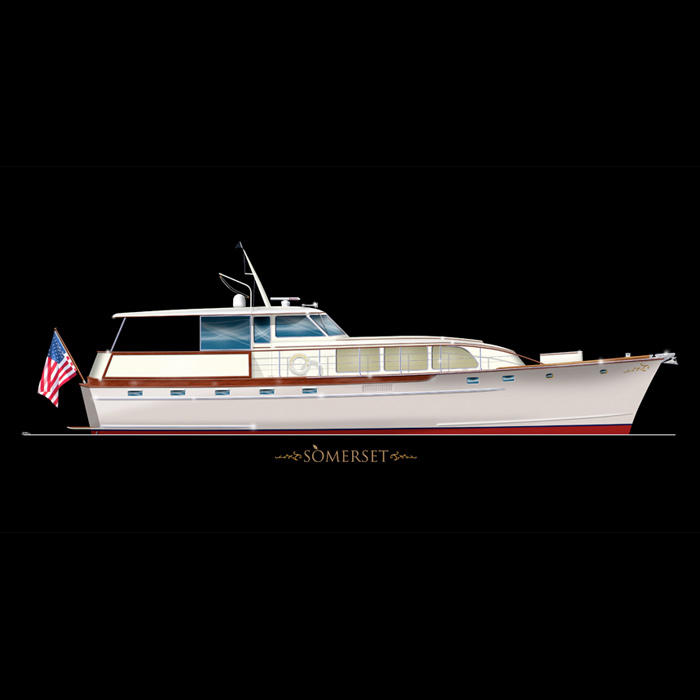 Yachting Solutions has added an exciting new program to its list of services — Fractional Ownership. Our flagship for this new venture is the classic 58' Trumpy cruiser Somerset, which has been completely restored and updated to current standards.
Fractional ownership works much the same way as fractional jet ownership does. Simply put, the member pays for the portion of time they actually use the boat instead of bearing the entire original capital expense and annual maintenance and crewing budget. With fractional ownership, the cost and operating expense of a yacht is divided by the number of participating owners. Additionally, the superb resources and service culture of Yachting Solutions ensures the members enjoy extraordinary experiences instead of ownership headaches.
Membership is shared by a limited group of five individuals, guaranteeing ample time on board for each member. Reservations are on a first-come, first serve basis.
Members can enjoy vessel usage in three home ports of midcoast Maine, Jupiter Island, Florida, and Nassau, Bahamas. Somerset will have these home-base docks included in the annual membership assessment. Additionally, East Coast repositioning opportunities in destinations such as the Chesapeake, Charleston, Newport and many others are the perfect getaway to locations members may not have had the opportunity to enjoy otherwise.
For more information about Somerset, click here.
For more information about the variety of services that Yachting Services provides, including yacht brokerage, click here.