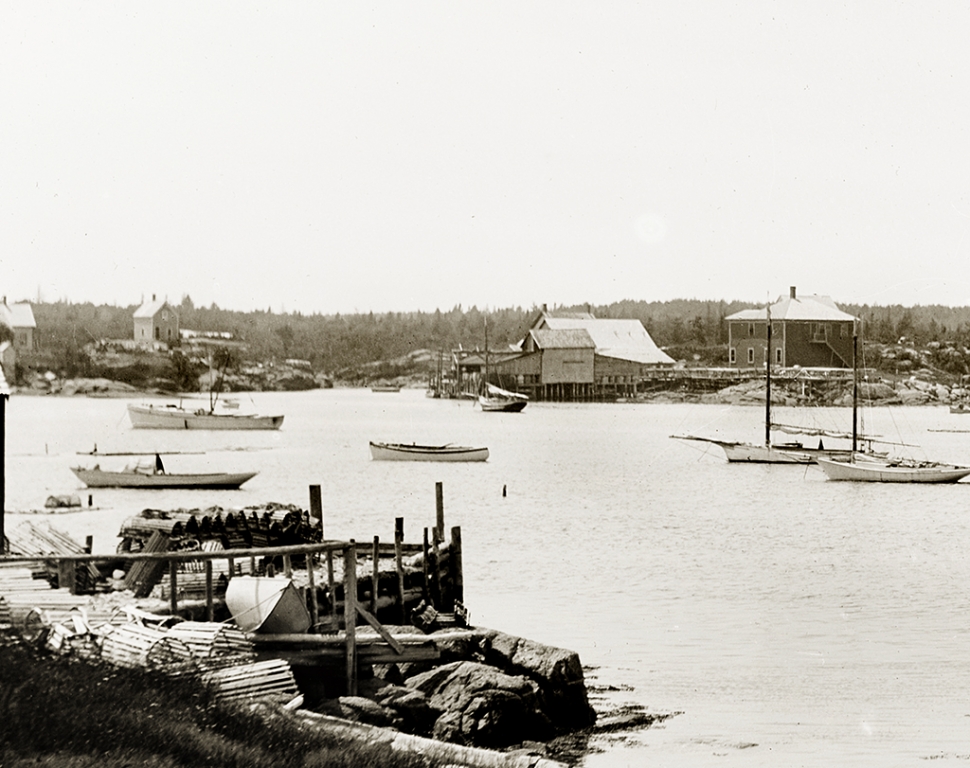 Corea Harbor has not succumbed to the decline of Maine's working waterfronts, with a lobster fishery that thrives to this day (the Corea Lobster Co-op was founded in 1970). This tiny town, which today boasts a population of around 330, is located on the Schoodic Peninsula near Prospect Harbor.
Corea was originally known as Indian Harbor due to the indigenous population of Passamaquoddy people who no doubt fished there as well. The name changed in 1896, about eighty-four years after the first white settlers took up residence, and only about fifteen years before the earliest of these posted photographs was taken.
Corea has also enjoyed a long history of being photographed; this popularity is likely due to the sheltered geography of the harbor, which allows a photographer almost 360 degrees of vantages.