Cruising Season Officially Opens in Camden
Posted by Randy Hefley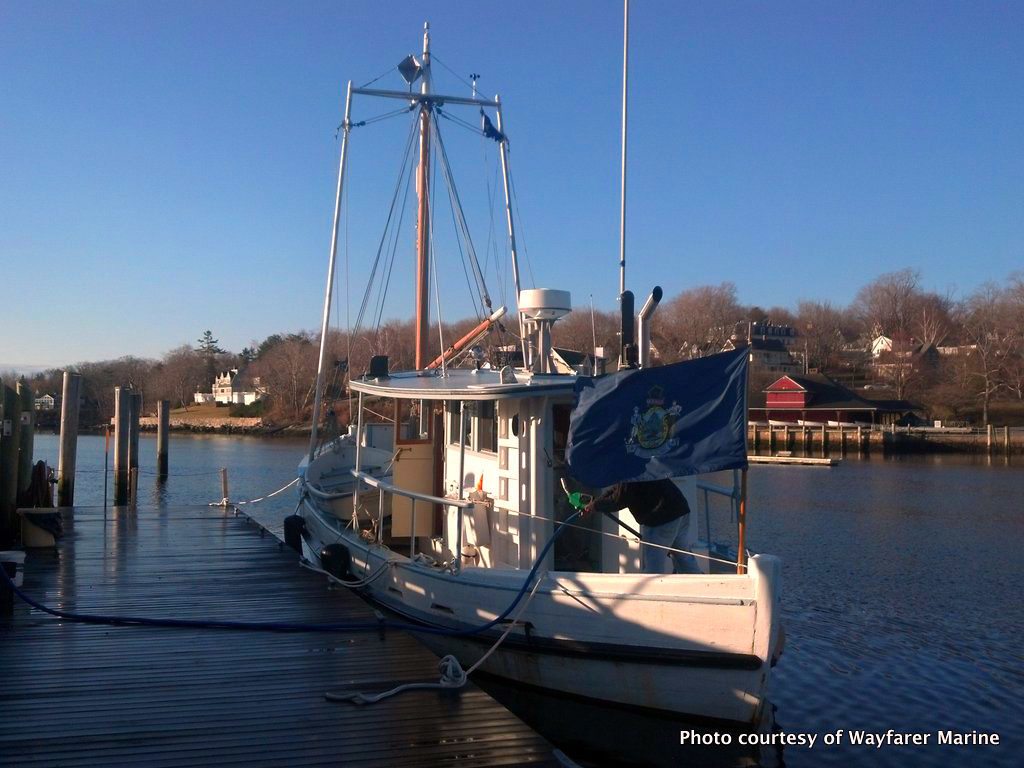 The grass isn't quite greened up yet and the bulbs on the trees haven't popped, but at Wayfarer Marine we're excited to have officially kicked off the 2012 boating season with a visit from our first cruiser, Ruth Ann II.
Ruth Ann II was built in 1946 in Nova Scotia and was fished in Black Bay as a sardine carrier until 2004. It was then converted into a yacht and has spent at least one season in the Bahamas. The new owners acquired her in Brooksville and are taking her down to Mystic, Connecticut, and plan to cruise New England with her.
There will be plenty of other wonderful boats visiting the Wayfarer Marine docks in the coming months, but we're delighted to have welcomed Ruth Ann II as our first transient yacht of the season.