For Superyachts, Wood is Still Good
Posted by Boat Jones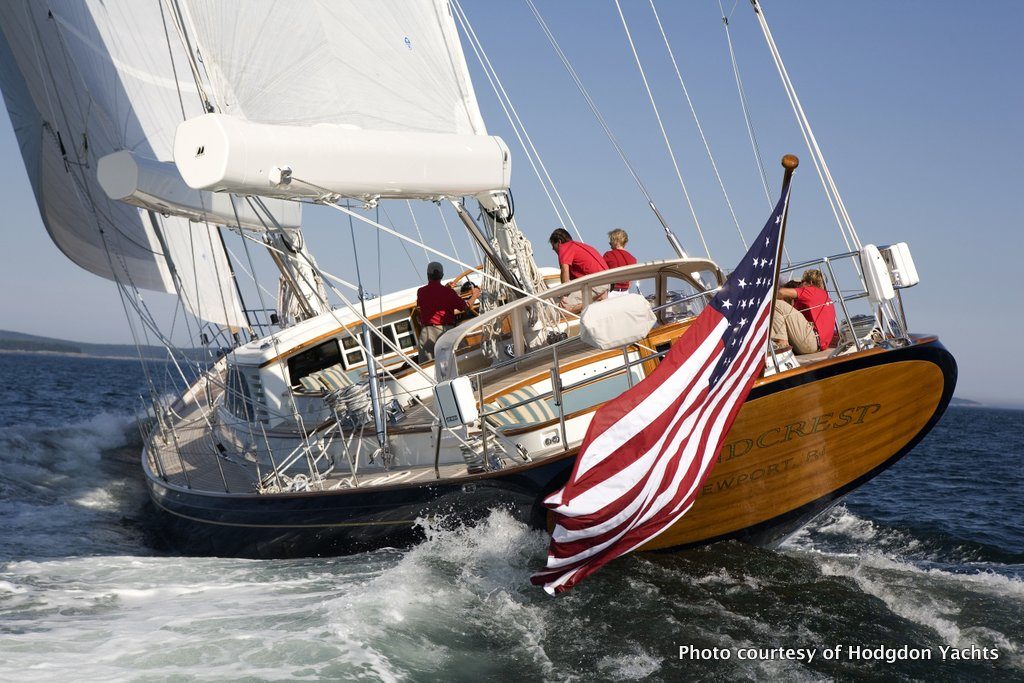 It's almost incredible to believe, but in the superyacht world a five-year-old boat can practically seem, well, old. Which is why it's nice when a yacht like Windcrest, launched less than a half-dozen years ago at Hodgdon Yachts in East Boothbay, Maine, keeps turning heads and winning awards. The 98′ Windcrest faced off against a competitive fleet of 47 other megayachts at this year's St. Barth's Bucket Regatta and turned in impressive second- and third-place finishes in two races, taking home fourth-place overall.
Even more significant, Windcrest is built of cold-molded wood construction, rather than the infused carbon-kevlar composite that is typical of Hodgdon's more recent yachts, as well as most superyachts being built worldwide. Tradition, it seems, has a few tricks left to teach.
For more information about Windcrest, click here.