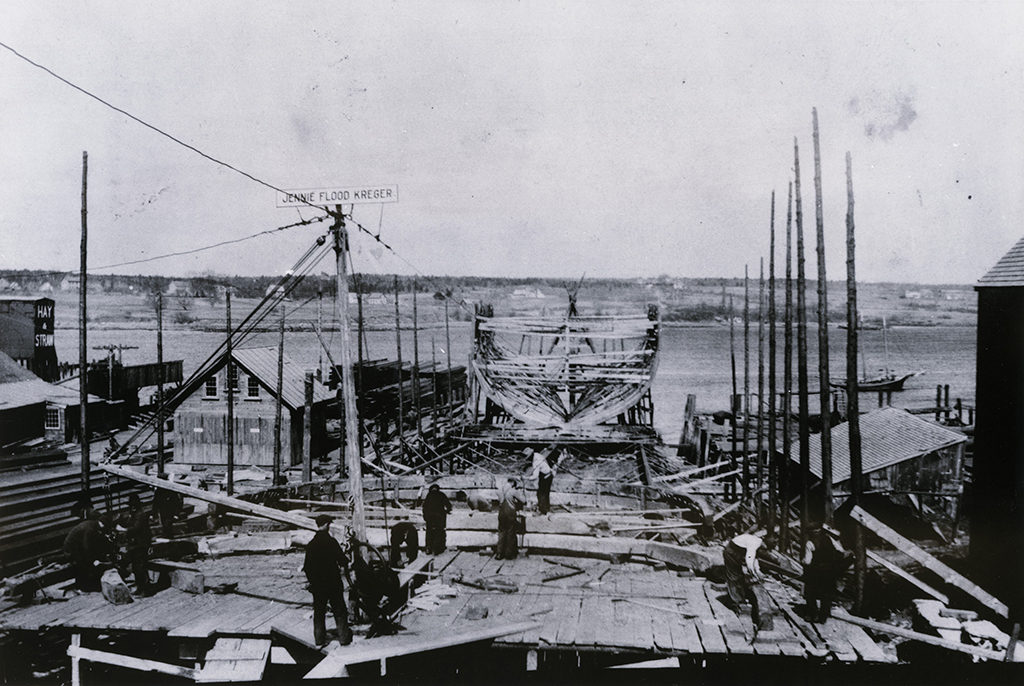 The Jennie Flood Kreger was the largest sailing vessel ever built in the midcoast Maine town of Belfast. At 243′ and 1838 tons, and with her five masts, she was one of the largest vessels built in the state in 1918. She was 42′ in beam and 19.5′ in depth.
Reportedly, the launching party was not actually present as she left the ways; they were celebrating out of the cold at an uptown banquet hall.
The Kreger hauled cargo until 1930; after that, a fire and the ravages of time laid her low and she languished in the harbor at Chelsea, Massachusetts. She slowly went under; in 1935, a boy drowned while swimming in her flooded hold. Soon afterward, she was destroyed and her remains were doled out as firewood to the needy.