Hinckley Brings Service to Newport, Opens IYRS Office
Posted by Kenny Burke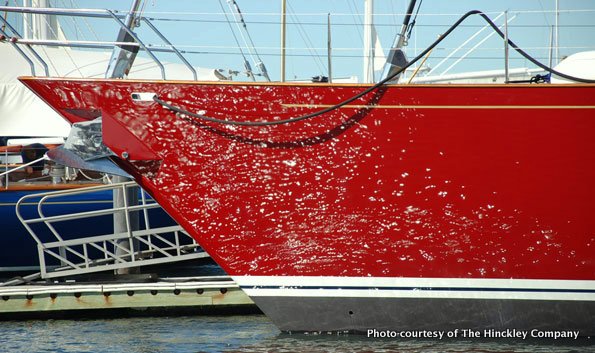 Hinckley Yacht Services' eight service facilities from Southwest Harbor, Maine, to Naples, Florida, has added Newport Harbor to the list. Beginning May 23, the company will provide maintenance or repairs at docks and moorings anywhere on the Newport waterfront.
Hinckley has opened an office in the International Yacht Restoration School's Mill Building to support its Newport service operation. Hinckley Newport will run both service vessels and vans to get to boats for service. "Our season here in New England is short, and to enjoy every minute of it, boaters need to have service issues addressed quickly. With all the marine trades on call, we can assure their boat is ready to go when they are," says Rhode Island General Manager Guy Gauvin of the company's latest venture.
Hinckley's Portsmouth, RI, boatyard is Rhode Island's largest facility dedicated to yacht repair and refits. That yard employs over 90 people year round including electricians, painters, mechanics, metalworkers and other marine specialties. Last fall during the threat of Hurricane Irene, the yard hauled over 113 boats to safety in just three days. "We can do a great many repairs dockside, and if more is required, we have enormous capacity six miles away," Gauvin explains. The company will monitor VHF channel 09.